With the world watching on, South America puts on a Libertadores to remember
Vasco fan wears Flamengo shirt to watch the game with nephew who lost his father
Vascaíno veste camisa do Flamengo para torcer com sobrinho que perdeu o pai https://t.co/ChbRHp11qs

— UOL Esporte (@UOLEsporte) November 25, 2019
In probably the most emotional story of the weekend, Vasco fanatic, Pedro Lelis from Belem in the north of Brazil decided to cheer up his nephew who'd seen his friends go off to watch the final with their fathers.
Kevyn Pantoja, aged 10, supports Flamengo because of his his dad, whom he lost last year. Pedro came home to find him sitting on the sofa, dejected. Inviting him over to watch the game, Pedro even stropped to buy a Flamengo shirt to wear himself. In any other circumstances this would be sacrilegious, but as Pedro said, "The important thing was [Kevyn's] happiness."
According to Pedro's wife, her brother and Kevyn's father was killed last year in a case of mistaken identity, whilst playing football. A scene which young Kevyn witnessed.
"This was really good for him." She revealed. "My nephew became more talkative and happy after the game. It was a unique moment because after the tragic death of his father, he hardly said a word."
Guard of honour
¡ALGO DISTINTO✌! Los Stormtroopers acompañaron y custodiaron el trofeo de la #CopaLibertadores en su salida al campo del Monumental de Lima. De otro mundo. #Flamengo #River pic.twitter.com/qBXhz6tlbZ — Toque Sports (@ToqueSports) November 23, 2019
An opportunistic marketing ploy, sure, but the squadron of stormtroopers that escorted the Libertadores trophy onto the pitch definitely added an extra touch of the surreal to this momentous final.  
Gabigol touched the trophy before kickoff
The last Flamengo player to enter the pitch, Gabigol touched the Libertadores trophy on his way out. There is a huge superstition in football that this is very bad luck and at the time Brazilians had their heads in their hands over it. Dimitri Payet touched the Europa League trophy in 2018, he ended up going off injured after half an hour and Marseille lost the game, Gattuso apparently did it to the Champions League in 2005 before Liverpool came back from 3-0 down to win on penalties.
Alguém aqui lembra que o Gabigol tocou na taça? Era o presságio de um sábado histórico aqui em Lima #FutGloboRadio pic.twitter.com/qUWDsXg0YH — Renan Moura (@renanmouraglobo) November 24, 2019
But whatever Gabigol did, it worked.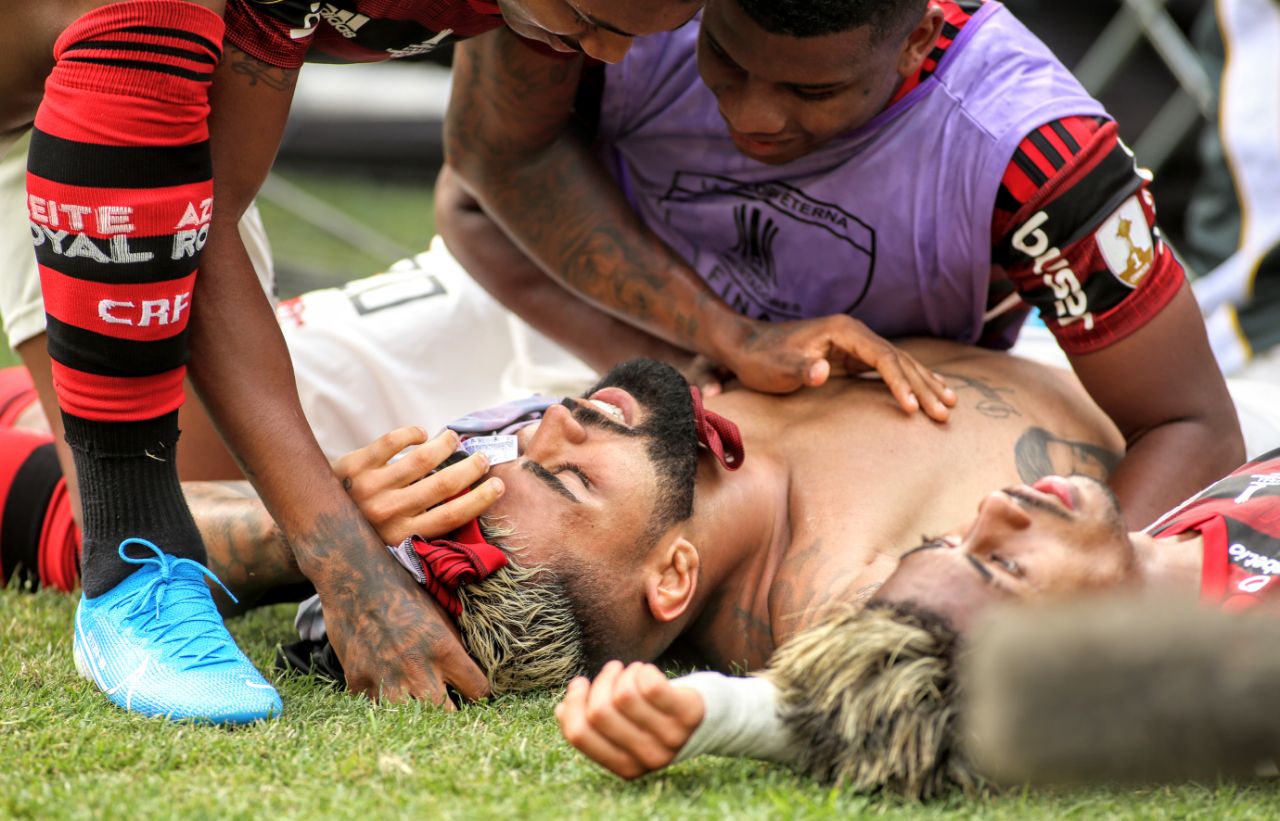 That comeback
Flamengo were dead and buried, completely nullified by a superbly well-drilled and physical River Plate side, unphased by the big occasion. Whether Gallardo made changes because of tired legs or to try and counter Flamengo's substitutions is unclear but Lucas Pratto (on for Borre) lost the ball in the lead up to the equaliser and seeing as River's midfield was so dominant until that point you'd have to ask why Nacho Fernandez was pulled for forward, Julian Alvarez.
Either way, the rest is Flamengo history as Gabigol scored two poachers goals to give us one of the most memorable Libertadores finals in history.
🇧🇷🎥🏆🇦🇷 All 3 goals. All 3 celebrations. All in slow motion. #Libertadores pic.twitter.com/kqrQqBYfFP — CONMEBOL Libertadores (@TheLibertadores) November 24, 2019
Julio Cesar goes to ground
Flamengo fan, ex-player, Carioca and goalkeeping legend Julio Cesar was so overwhelmed with Flamengo's fight back he fainted and toppled over the seats in front of him.
In the video he can be heard to say: "I arrived there [at Flamengo] aged 12! I'm so emotional because of what I've been through!" Luckily he was absolutely fine afterward, maybe just a touch of high blood pressure...
River Plate's reception for 5 years of continental dominance
10 trophies in 5 years with River Plate, completely revamping his squad after the 2015 Libertadores win and reaching the finals again in 2018 and 2019, Marcelo Gallardo has overseen one of the most successful periods in his team's history. The fans back in Buenos Aires, however heart-broken, gave their team and manager a deserving welcome. 
No se compara con nada ❤️#JuntosSomosMasGrandes pic.twitter.com/UIIjssL3Xv — River Plate (@RiverPlate) November 24, 2019
Carnaval comes early to Rio de Janeiro
According to the Rio Military Police around 2.5 million people lined the streets of Brazil's most famous city to see their returning heroes come home. Without a major title for 10 years, fans of Brazil's biggest club side couldn't be happier and gave the team a reception to remember. Just see for yourself...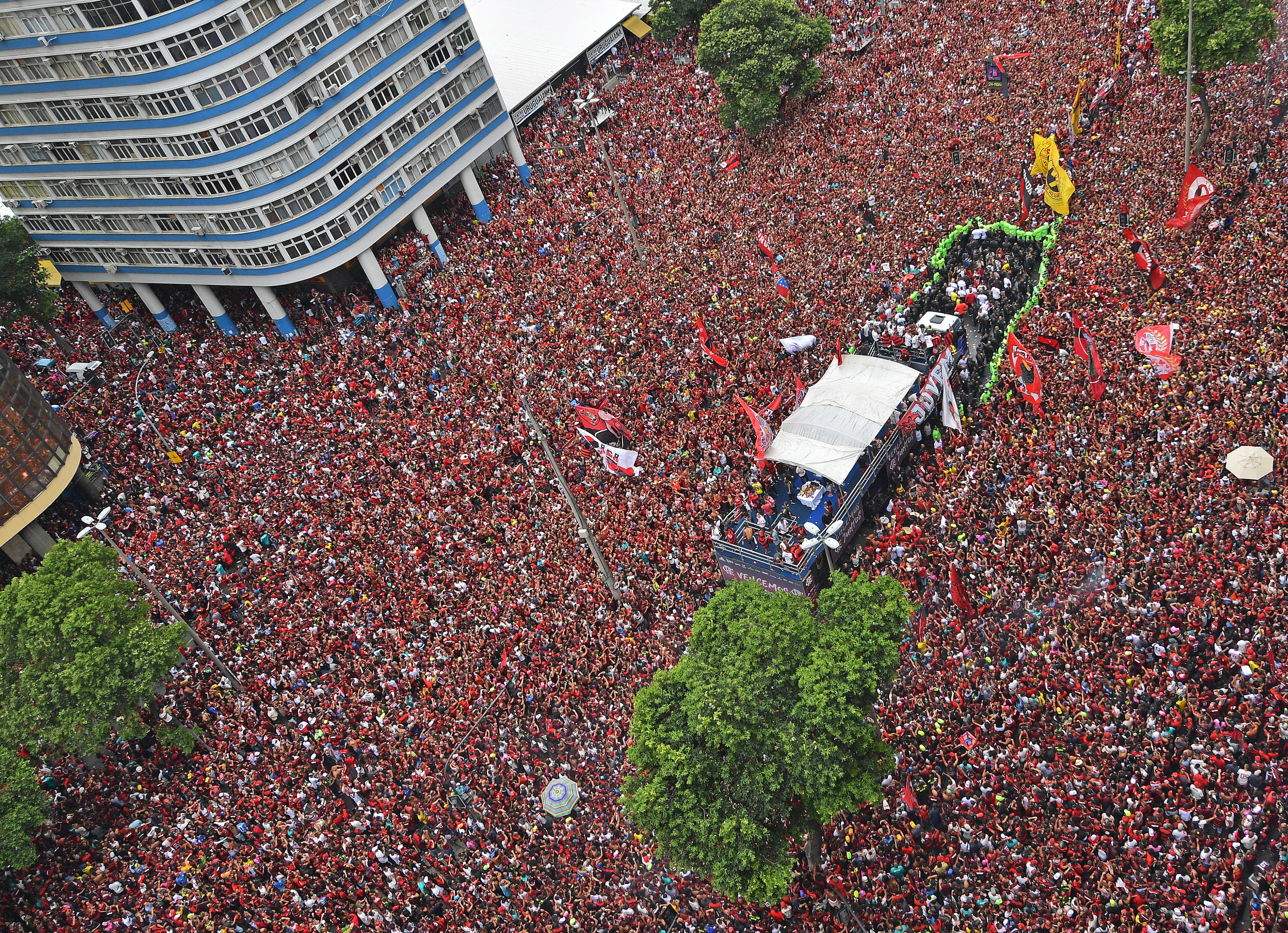 🎉🔴⚫🏆 A celebration to remember today for the #Flamengo supporters in Rio! pic.twitter.com/SzJ31oqZnG — CONMEBOL Libertadores (@TheLibertadores) November 25, 2019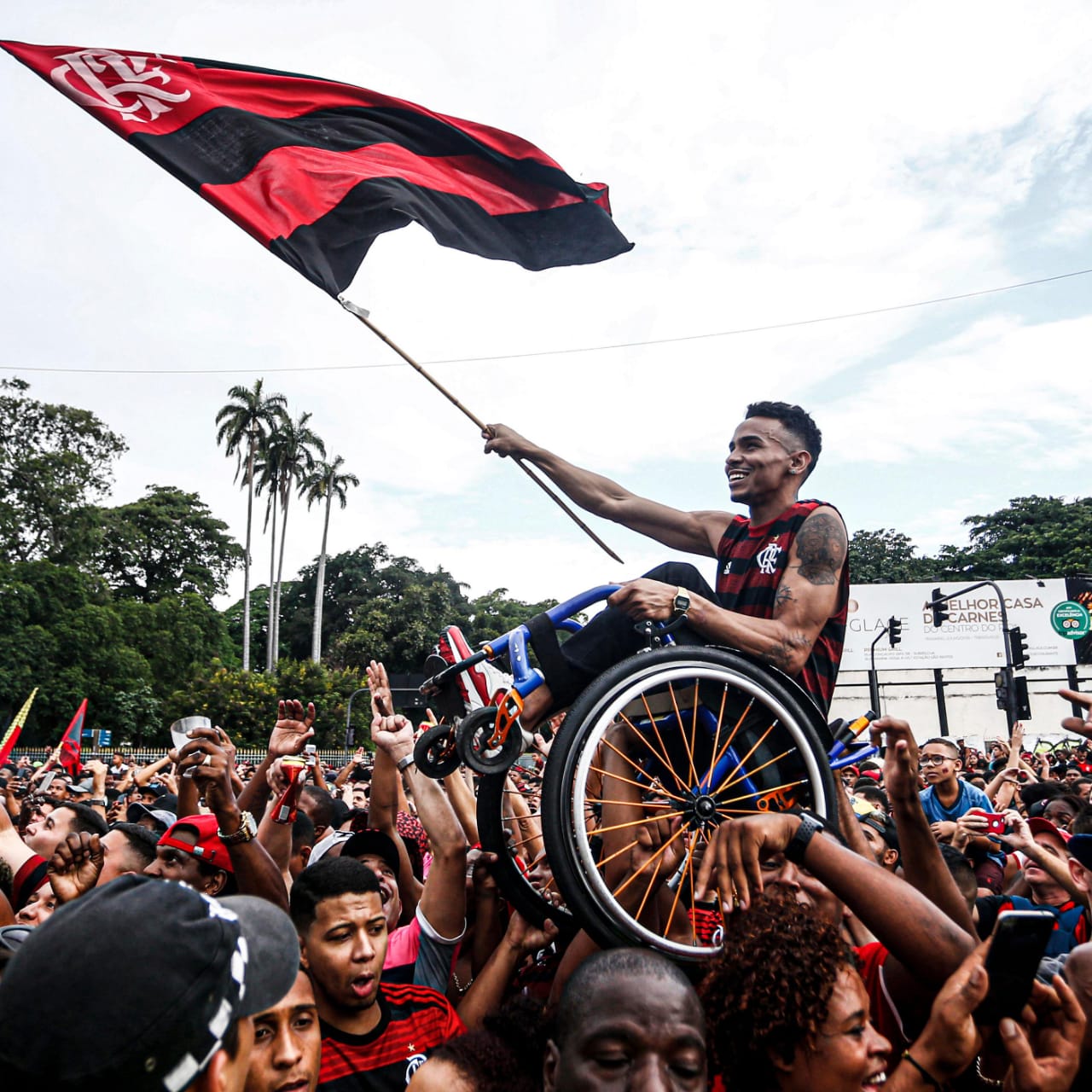 Jorge Jesus becomes honorary Rio citizen
As if two titles over the weekend wasn't enough, Flamengo's manager picked up another on Monday. 
In a ceremony at the Palacio Pedro Enersto, Rio's Municipal Chamber, Jorge Jesus was honoured with the Tiradentes medal (the highest honour the the state of Rio de Janeiro is able to bestow) and also with honorary citizenship of the city. The Tiradentes medal award had already been approved at the end of September.
In a speech, Jesus said that Portugal was proud of him and in a rare display of emotion broke down as he described the huge link between his home country and his adopted one, adding, "in Brazil, football is culture."
Flamengo
Jorge Jesus ovacionado na Câmara Municipal. Técnico vai receber título de cidadão honorário do RJ. pic.twitter.com/e4KsfB0vD3 — Rádio Brasil (@radiobrasil940) November 25, 2019