What's in a name? Why some of South America's top clubs sound a bit, well, English
The Brits were the first to codify Association Football in 1863, the version of the game we all now know as football or soccer. Indeed, we get the word 'soccer' from 'association', which is often erroneously understood as an American invention to distinguish it from gridiron.
Many clubs were already established in England and Scotland after a period of urbanisation following the industrial revolution. And it didn't take long before migrants took the game to foreign shores and the world became gripped with football fever.
In the middle of the 19th century, English, Scottish and Irish immigrants to Argentina, Peru, Chile and other South American nations started to set up football clubs and leagues to practice their favourite pastime.
This influence can be seen across the continent, and many teams, like Fluminense in Brazil and Nacional of Uruguay, use the English spelling of 'football' rather than 'futebol' in their official names.
We thought it would be fun to have a little look at some more of the most iconic anglophone monikers used for some of South America's top clubs...
ARGENTINA
River Plate and Boca Juniors
It was British and Irish dock workers who had a hand in naming the Argentine giants, who both hail from the La Boca district in Buenos Aires.
A British team led by architect, Sir John Hawkshaw, had designed and helped build the Puerto Nuevo dock in the neighbourhood at the mouth of the Matanza river between 1884 and 1897.
In 1901, two local sides, Santa Rosa and La Rosales, merged and so needed a fresh name to distinguish their new team. The story goes that one of the club's members had seen dock workers set down tools one lunchtime to have a kick around. The boxes they were hauling on and off the ships read 'The River Plate', a literal and badly translated version of Rio De La Plata, which is the estuary formed by the confluence of the Uruguay and Paraná rivers.
Then in 1905, a group of Italians from Genoa, along with some young Greeks, met with the idea of forming a football club. Some of the Italians had an Irish ex-dock worker and boxer, Paddy McCarthy, as a PE and English teacher. The group decided on the name Boca, after the neighbourhood, and Juniors as an English-language version of the Spanish 'juniores'. McCarthy was chosen to be Boca's first ever coach and in April that year they played their first game, running out 4-0 victors. Thus another footballing giant was born.
Read more about Paddy McCarthy here.
Club Atlético Newell's Old Boys
In 1869, an adventurous and football-mad 16-year-old from England named Issac Newell boarded a ship to Argentina. The young lad could have had no idea that he was taking his first steps toward being immortalised in football history. After settling in Rosario he married a German woman and they had a son, Claudio, before founding the Colegio Comercial Anglicano Argentino in 1884. The school's crest was inspired by the flags of England and the German Empire.
Later, Claudio (below, centre) became the school's director and helped found Newell's Old Boys in 1903, for teachers, students and ex-pupils of the college. They named the club as a tribute to his father's achievements and designed the badge based on the school colours.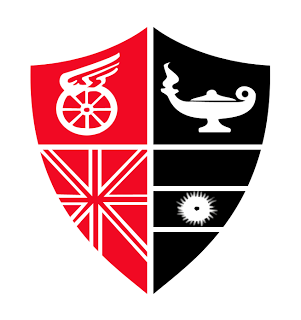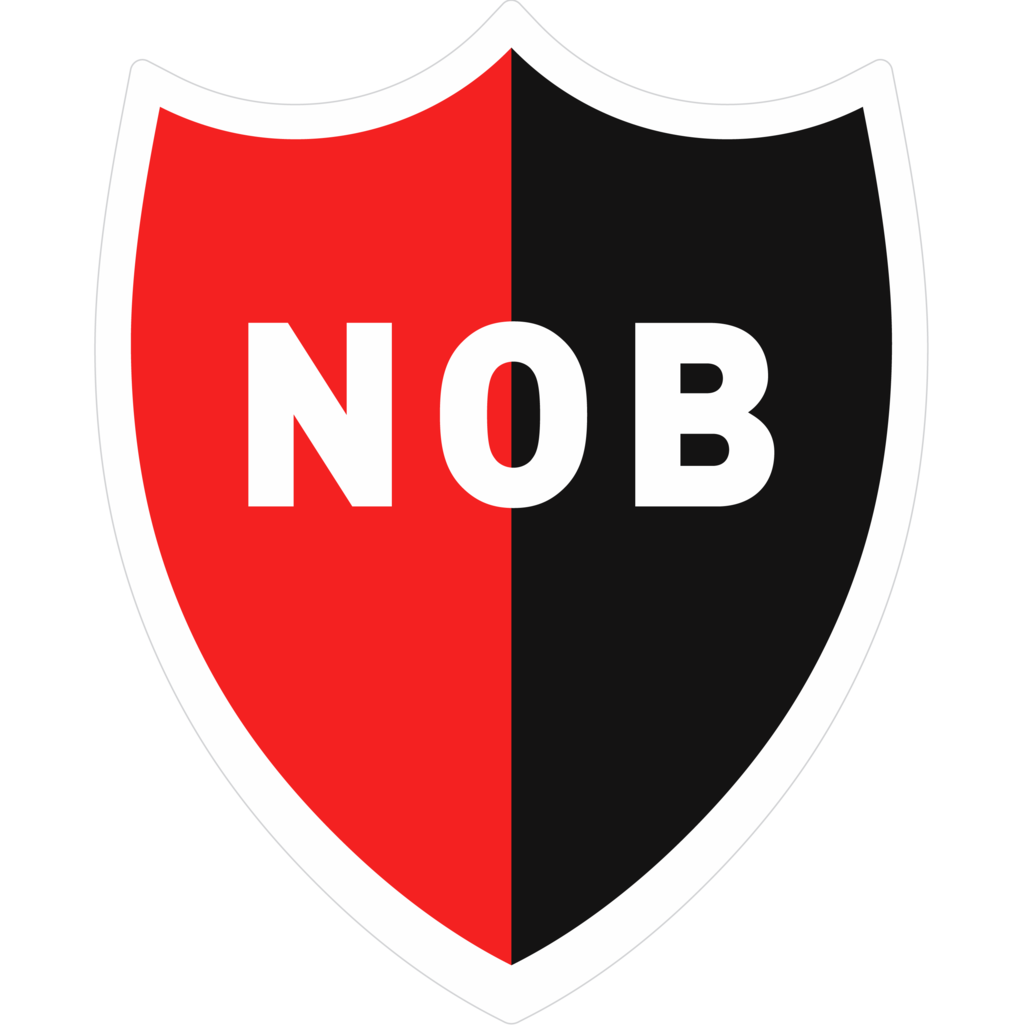 BOLIVIA
Club Always Ready
Even though their name suggests a constant state of preparedness, in 1954 they had to withdraw from the Bolivian, Torneo Integrado, due to an inability to hold on to their top players. Ready to compete again, they came back in 1956 and conquered their second and last Bolivian title the following year.
Interesting extra: The club is the first Bolivian side to tour in Europe, visiting Paris and Berlin after passing through Buenos Aires, São Paulo and Rio de Janeiro.
Club Social, Cultural y Deportivo Blooming
In 1946, Santa Cruz's 'Blue Sky' football club was no more, and a group of young men decided to set up a new team for the locals to play for and support. Humberto Vaca Pereyra Montaño and friends looked to the city's flowering youth for inspiration and decided on the official name of 'Club Blooming'. The team quickly blossomed and had achieved professional status by 1953.
Sport Boys Warnes
Promoted to the Bolivian Primeira División for the first time in 2013 after finishing second in the Liga Nacional B, the 'Boys' then signed a player who was anything but. The then 54-year-old sitting president, Evo Morales, joined the club as a midfielder and became the oldest active professional footballer anywhere in the world. He didn't actually make an appearance though, as he was deemed "not up to" participating at a professional level.
Sport Boys Warnes are not to be confused with…
PERU
Sport Boys Association
Formed on Peruvian Independence day on July 28th 1927, Sport Boys' original kit was red and yellow stripes, and not the pink they wear today. They were the first Peruvian side to have cheerleaders, a number of whom have gone on to be Peruvian celebrities.
Total Clean (now Total Chalaco)
Named after a laundrette business and founded as recently as 2003, Total Clean reached the Primera División Peruana in 2006 but were relegated immediately, after managing to keep just one clean sheet all season in a home game versus Coronel Bolgnesi. Which admittedly does sound like one of the toughest stains to remove. The following year they were champions of the second division but were forced to sell a controlling stake in their club to owners of Atlético Chalaco. Due to financial regulations on buying into the top division, Total Clean where forced to change their name to Total Chalaco, consining Total Clean to the history books. Such a shame. Do you think their original badge was inspired by another more famous club, perhaps?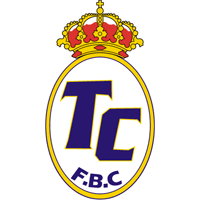 Lima Cricket and Football Club
Founded way back in 1859 by the city's British community, Lima Cricket & Football Club also played rugby union. Despite it being a multi-sport endeavour, cricket was the initial focus and the first recorded football match didn't happen until 1892. The following year an official football department was added.
The club is still the country's de facto home of the Peru Cricket Association, while the football team now languishes in the lower leagues of Lima's San Isidro District. This is mostly due to the club originally being an elitist organisation of immigrants and rich families and so it had a much smaller pool of players from which to draw from than the emerging 'popular' teams in the first half of the last century.
CHILE
Santiago Wanderers
It seems as though this team took its name so literally that it 'wandered' over a hundred kilometres from Santiago to Valparaíso on the Pacific coast. Actually, when it was formed in 1892, there already existed a 'Valparaíso Wanderers' and so the name of Santiago was chosen to distinguish them from their local counterparts. Both were probably named after either Bolton Wanderers or Wolverhampton Wanderers who were both part of the 12 English clubs that made up the founder members of the English Football League in 1888.
The Santiago Wanderers have a fierce local rivalry with Everton de Viña del Mar, named after another of those illustrious dozen teams from England.
BRAZIL
Maybe the best known of all these tales is that of Sport Club Corinthians Paulista in Sao Paulo, named after the English amateur legends Corinthians Casuals, who did more than anyone to popularise the sport around the world. We suggest you seek out the documentary, Brothers In Football, which will air on British television in November for the full story.
Casuals on ITV 1

The incredible documentary featuring our clubs trip to Brazil will be shown to millions when it makes an appearance on ITV 1 Thursday 21st November @ 11.05pm ! You do not want to miss it 🏴󠁧󠁢󠁥󠁮󠁧󠁿🇧🇷 pic.twitter.com/6ODItjiXPi — Corinthian-Casuals (@CorinthianCas) November 4, 2019