Two former Libertadores champions lock horns as Nacional meet Internacional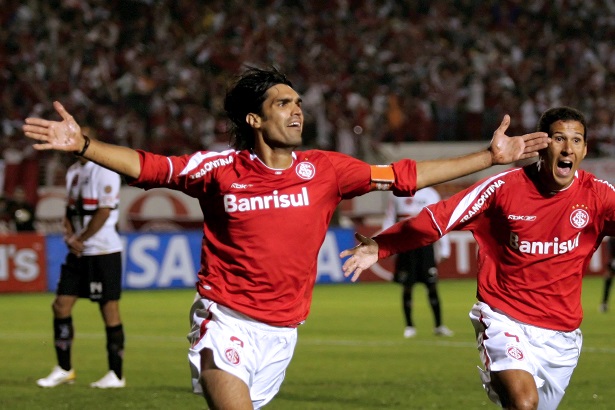 Two Libertadores heavyweights are set to go head to head in the round of 16, with Brazilian side Internacional taking on Uruguayan club Nacional. Between the two of them, the pair have collected five Libertadores title – only the clash between Cruzeiro and River Plate has produced more.
Nacional have three continental crowns to their name but it is over three decades since their last title win. The most recent triumph for the Uruguayans came all the way back in 1988.However, it should also be pointed out that their 1980 win came at the expense of their Brazilian opponents in the final.
And while Inter may have only two Libertadores title, both conquests were far more recent, coming in 2006 and 2010. And in their first win the Colorado got past Nacional in the round of 16 – could history be about to repeat itself over a decade later?
Just like in 2006, this year's first leg will take place in Montevideo. On that occasion Inter returned to Porto Alegre with a 2-1 lead safely in the bank, and if Nacional are to progress in this continental competition than they will likely have to make home advantage count for something more telling this time around.
Internacional are undefeated so far in this year's Libertadores, finishing top of Group A with an impressive haul of 14 points. Nacional, meanwhile, have already tasted success on Brazilian soil in 2019, having beaten Atlético Mineiro in Belo Horizonte in Group E – the Uruguayans conceded just two goals in their six group matches.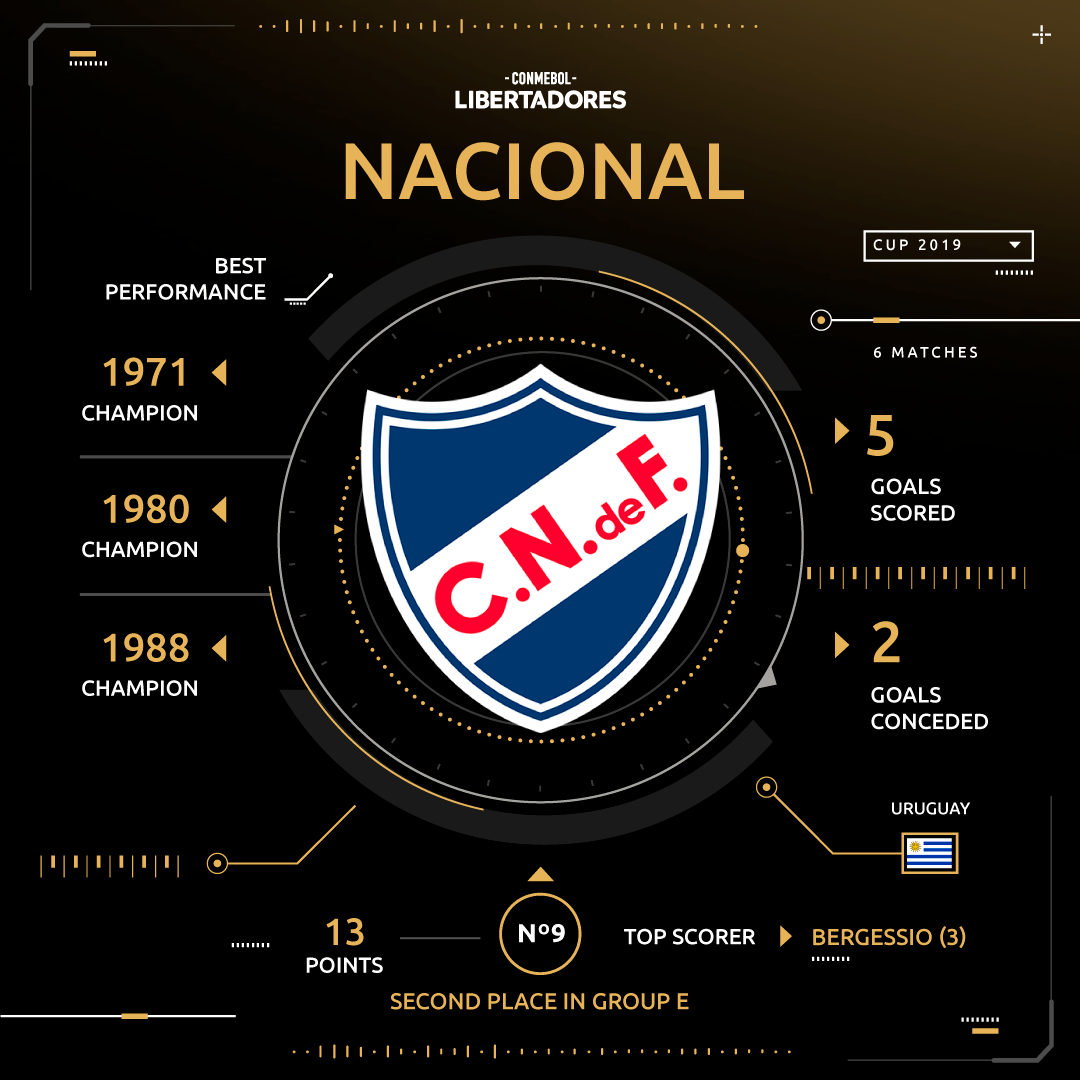 The first leg will take place on 24 July in Uruguay, with the return encounter set for seven days later in Brazil. These are two of the strongest sides in Libertadores history – this year, one will have to fall prematurely.
Nacional v Internacional, round of 16:
Leg 1: Wednesday, 24 July, Montevideo, 19:15 (URU), 22:15 (GMT)
Leg 2: Wednesday, 31 July, Porto Alegre, 19:15 (BRA), 22:15 (GMT)