The Grand Final of the CONMEBOL Libertadores will be played in Madrid
The match, was which supposed to take place on the 24th November at El Monumental stadium but was postponed due to incidents outside the stadium, couldn't take place on the 25th November either. For this reason CONMEBOL organised a meeting between the presidents of both River Plate and Boca Juniors, Rodolfo D'Onofrio and Daniel Angelici, to determine a new date and place for the second leg.
After the meeting between the two clubs' representatives and the CONMEBOL president, Alejando Domínguez, all parties decided to play the second leg outside of Argentina. The final decision will see the match be played at Real Madrid's Santiago Bernabéu stadium.
The second leg of the final will be played in Madrid, Spain at 20:30 (local time, CET / GMT +1) on the 9th December 2018.
Supporters from both sides will be allowed to attend in order to preserve the passion and respect that can exist between rivals.
The alternative location was decided after it could guarantee the safety of supporters and maintain the integrity of the competition.
Spain has the highest population of Argentinians outside of the country itself.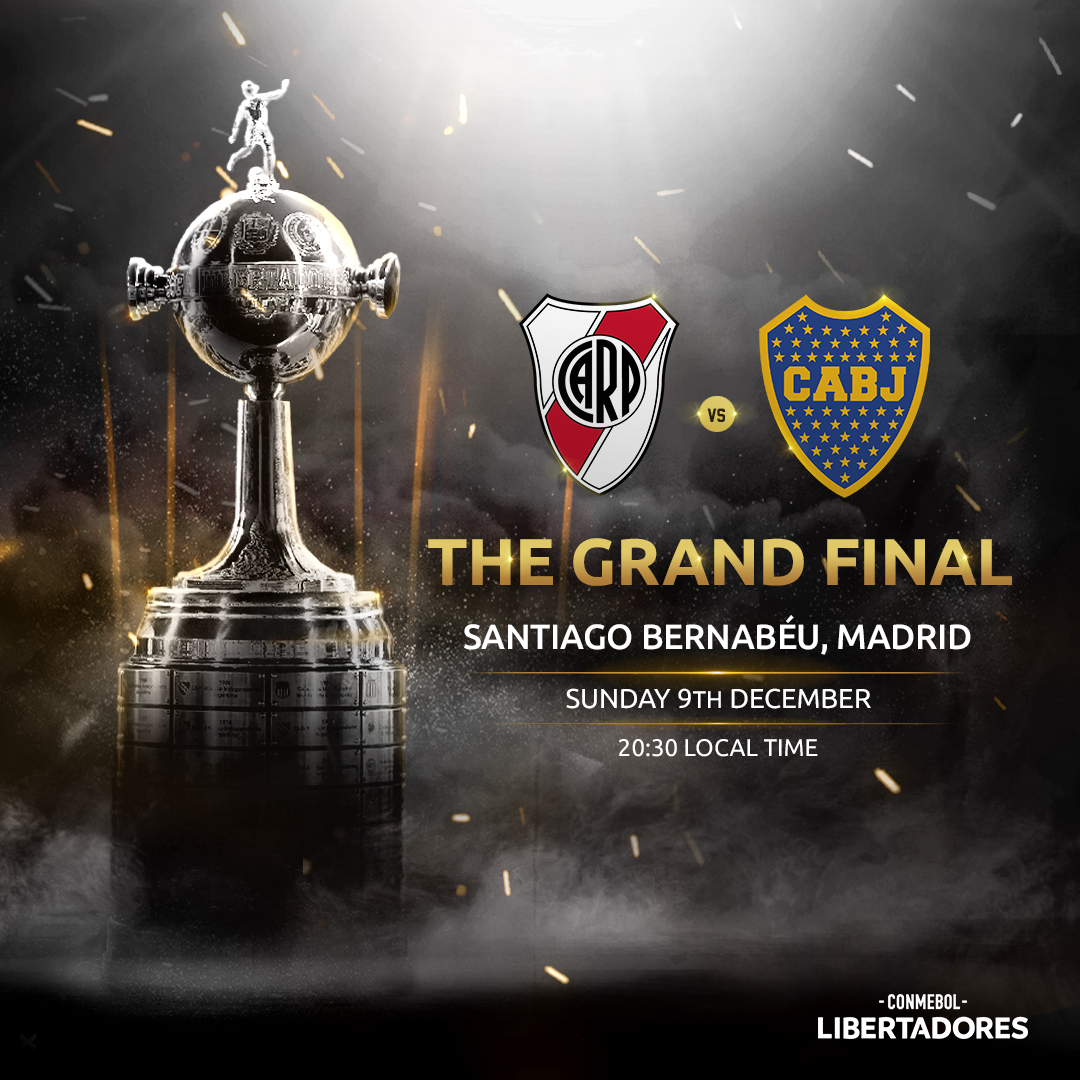 On the 11th November Boca and River drew 2-2 in the first leg at la Bombonera. The team which wins at the Bernabéu will claim the CONMEBOL Libertadores. If they draw, it'll go to extra time and if it's still level at the end, the trophy will be decided by a penalty shootut.