Phase 2 of the CONMEBOL Libertadores 2019: all the matches, dates and times
The  CONMEBOL Libertadores 2019  begins on Tuesday 22nd January with Phase 1, the first step in the qualifying process. Those who advance will go into Phase 2 which begins on the 5th February. The eight remaining teams will enter Phase 3 and battle it out for the final four remaining spots in the Group Stage.
Here is how Phase 2 will unfold:
---
PHASE 2
---
The matches will take place between the 5th and 14th February with the winners going onto Phase 3.
C1: Danubio vs. Atlético Mineiro.
C2: Melgar vs. Universidad de Chile.
C3: The Strongest vs. Libertad.
C4: BDefensor Sporting vs. Barcelona
C5: Delfín vs. Caracas.
C6: Talleres vs. Sao Paulo.
C7: Palestino vs. Independiente de Medellín.
C8: Deportivo La Guaira vs. Atlético Nacional.
---
FULL PHASE 2 FIXTURES: DATES AND TIMES
---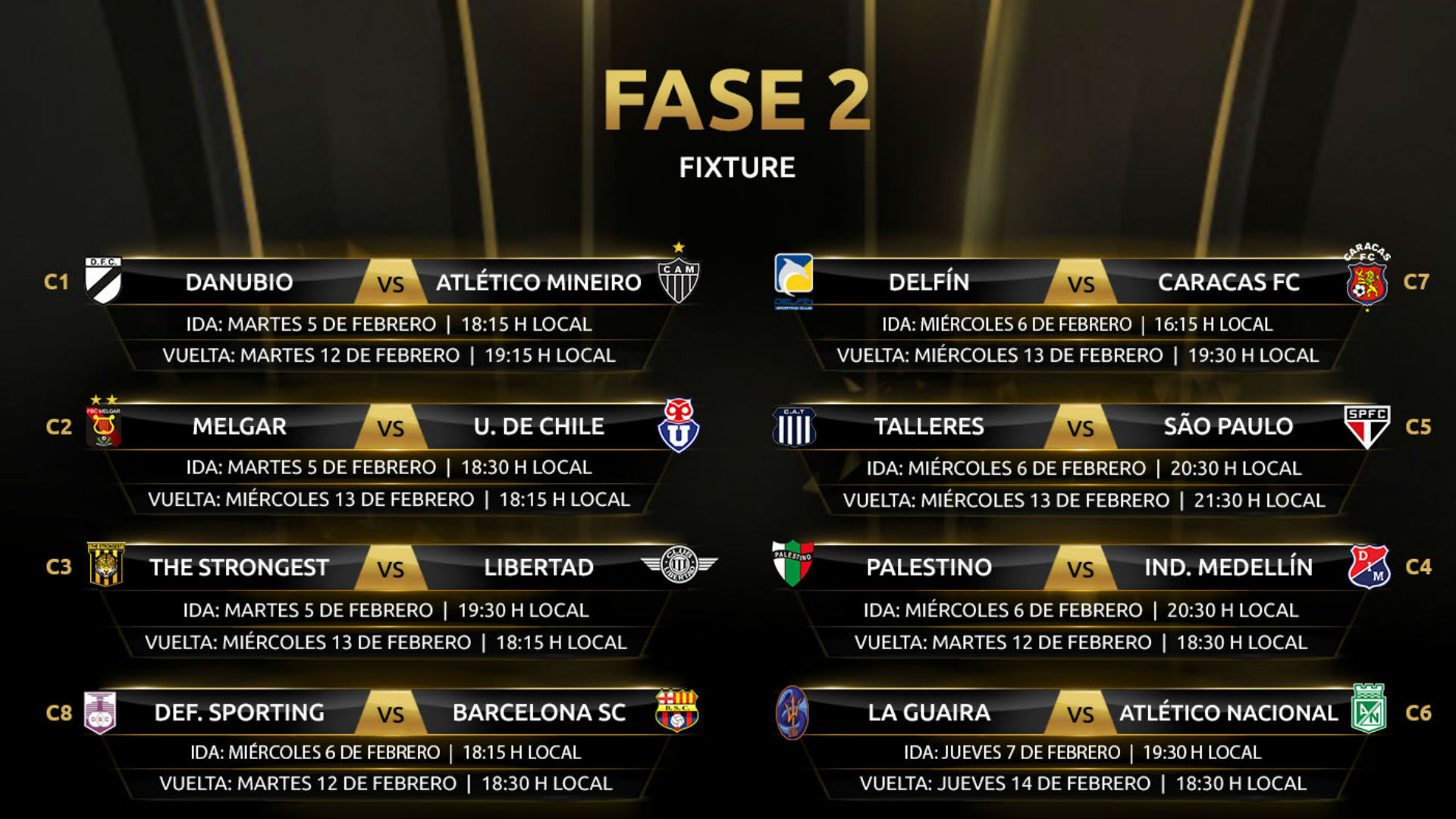 ---
PHASE 3
---
The matches will be played between the 19th and 28th February. The eight winners from Phase 2 will play in this round, battling it out for the final four Group Stage spots.