Our Lord and Saviour - The cult of 'Mister' and why Flamengo fans are in raptures for Jorge Jesus and his new look team
Following Flamengo's 5-0 destruction of Grêmio in the Copa Libertadores semi-final the Flamengo fans could hardly believe what they had just seen. Their first Libertadores final in 38 years and they knew exactly who was responsible.
Watching on, as his players drank in the heady atmosphere of a rapturous Maracanã, Jorge Jesus was beckoned onto the pitch by club captain, Diego, who responded to what the fans were chanting.
At first, Jesus was reluctant, but his players weren't going to take no for an answer. The coach deserved this moment just as much as they did. And the chants grew louder..
'Olê, olê, olê, olá, Mister! Mister!'
The diminutive ex-midfielder and most successful coach in Benfica history is affectionately known by the players and fans alike as 'Mister', which is how most players on the Iberian peninsula refer to their managers. It has caught on in Brazil.
Jesus is such a popular figure, after transforming Rio's biggest club into a continental powerhouse once again, that he enjoys a profile as high as any of his players, except perhaps Gabigol. The boss now has his own fan-lookalike and has been awarded the Tiradentes Medal, the highest honour that the Rio State Congress can award to a civilian. Imagine if Flamengo actually win the Libertadores.. People in the city will only semi-jokingly ask for him to run for president.
"After Pep, I had Ancelotti, Jupp Heynckes, Kovac, fantastic coaches, I learned a lot, I tried to get as much out of them as I could. And here I'm getting the same thing with Mister, I'm having this deja-vu that I had in Europe." Explains right-back, Rafinha. That's one hell of a list to be included in.
Obviously, a player will exalt his boss in a public forum but when you hear the squad talk about Jorge Jesus, it has a ring of what people have said about the truly great coaches of the past. A reverence, mixed with a family-like closeness and a little dose of fear for good measure.
Jesus knows when to use the carrot and when to use the stick.
"He is a man who is old enough to be our dad, he has affection and respect for all of us, but on the field it's different," the ex-Bayern defender told us this week. "No way can he be kind and gentle on the field, he has his own way to get things done, we understand, he's our boss."
The players smile when they talk about 'Mister', but they know exactly where they stand and what will happen if they don't put in 100% in training and in matches.
🔴⚫🔝 The #Flamengo players are full of praise for their manager Jorge Jesus or #Mister as he's known to his side.

⚽️ "We believed in what he was doing with us, we put it into practice. And we saw the results, we saw the differences it made." pic.twitter.com/XrvjbyPav7 — CONMEBOL Libertadores (@TheLibertadores) November 14, 2019
After dismissing Abel Braga in May, one of Brazil's 'big daddy' managers, a kind of friendly PE teacher, similar to the style of Felipe Scolari and Jorginho, who get on well with the players but are sometimes seen as technically deficient, Flamengo were looking for someone different.
The board were looking for someone who could win the titles that a club of this size should be winning and they decided to employ someone from outside of South America for the first time since 1950 (the Portuguese, Candido de Oliveira). Indeed, Jorge Jesus is only the second non-Brazilian to take charge of the Rubro-Negro since 1981, the other being the Colombian, Reinaldo Rueda, who only lasted five months.
Brazil, for obvious reasons, has a very proud football history and culture. But this pride can often spill over into the sentiment that 'No one understands the game better than us.'
Upon arrival in Rio, Jorge Jesus' three league titles, six cup wins and two consecutive Europa League finals with Benfica, plus other important cup wins with Sporting CP and Braga didn't necessarily mean he was fit for the job at 'the great' Flamengo, according to many pundits.
Just like Rueda, Jesus was criticised heavily, purely for the crime of not being Brazilian. Felippe Facincani remonstrated with viewers on FOX Sports, "Guys, you have to understand that Jorge Jesus today... is at the same level or worse than Abel is in Europe." While Marco de Vargas called the quality of the Portuguese league into question and claimed that Jorge Jesus may have seen Flamengo on television but said the coach was "a long way from our reality" and "didn't undrstand what Flamengo was."
OK, both were appearing on polemic and over the top discussion shows but they are professional journalists and their lack of understanding and basic research demonstrates an attitude commonly held among those who cover Brazilian football. 
Back in May, before Jesus was contracted, prominent Brazilian coach, Levir Culpi, made a bizarre appearance on football chat show, 'Bem Amigos', which also seemed to have xenophobic overtones. Declaring that current Santos boss, Jorge Sampaoli, would become the next man to take charge of the seleção because "he has tattoos and he rides a bicycle. Ah, and most of all because he's Argentinian.
This is Brazilian football today," he said. "There are plenty of good Brazilian coaches but we only look at what there is abroad. There is a hate toward Brazilians. And whoever comes from abroad will be the solution." He explained, seemingly with a healthy dose of irony.
Strangely, in Brazil there does seem to be a resistance to learn from external influences, to facilitate an exchange of ideas and tactical thinking with the outside world. A culture that has served Western Europe so very well over the last few decades.
When Qatar comes around it will be 20 years since a South American has got their hands on the World Cup trophy.
Jorge Jesus, however, has a different kind of arrogance. He is a winner and he has already done a lot to change those opinions by transmitting this attitude to his charges on the field.  He is within touching distance of two historic achievements, the league title and the Copa Libertadores.
There is still a lot of work to do, but should he secure those trophies it would be Flamengo's first league title in 10 years and their first Libertadores since Zico lifted the cup in 1981.
Since arriving, his record has been phenomenal. In 25 league games he's drawn four and only lost once, to Bahia, back on August 4th. His team have scored 59 goals in the process.
After losing his opening Libertadores fixture, in the last 16 away to Emelec, he oversaw a famous comeback and has instilled a rare confidence and a will to succeed in his side who have entered the home straight of a demanding season with the dominant air of winners. His team have the self-belief required to win these gruelling championships and that all comes from Mister himself.
After last night's frenetic and ill-tempered 4-4 draw against Vasco in the Maracana, forward Bruno Henrique upset Cruzmaltino boss, Vanderlei Luxemburgo, by saying, "We're fighting for titles, I don't know why they're fighting." A misjudged comment? Probably. But it's one that reveals the team's belief that they now are on a different plane to the rest of their Brazilian rivals.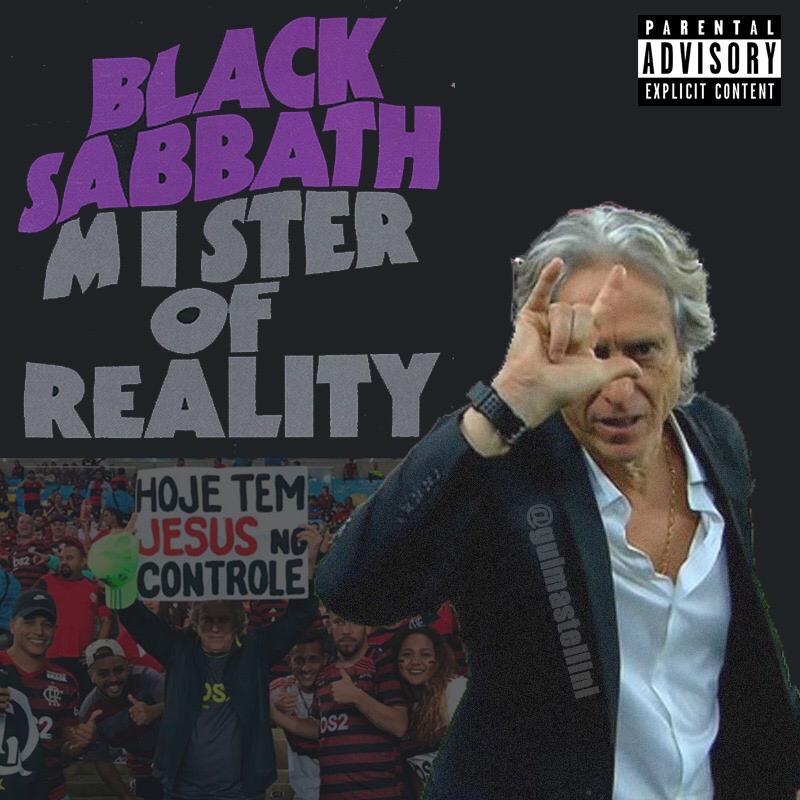 How has Jesus achieved this?
By implementing a European style of football and setting out a clear and simple set of objectives to his players, strengthening the team in key areas and inspiring the group with his work ethic and desire.
It's true that he has arguably the best set of players in the league at his disposal; the most financial clout, alongside Palmeiras; and was able to add two top-class full-backs which has made a huge difference.
His first three acquisitions, Filipe Luis and Rafinha have added an extra dimension in attack while forming a very solid and capable defence alongside centre-back Pablo Mari, who partners Rodrigo Caio. They play a high line and allow the midfield pairing of Gerson and Arão to help a very mobile front four in attacking the penalty area. A full eight players are giving the opposition defence something to think about.
Flamengo's forwards do everything at speed, whether counter-attacking or pressing high, and have managed to overload rival team's defences. In Gabigol and Bruno Henrique, Flamengo have the Brasileirão's top two goalscorers and the top scorer and top assist maker in the Copa Libertadores, respectively.
The biggest difference between now and six months ago, however, is what they are doing when they don't have the ball. The team moves in unison, whether rushing back to defend or moving up to press.
According to the Portuguese humorist and Benfica fan, Ricardo Araújo Pereira, when Jorge Jesus arrives at each new team he asks them:
"Do you know how long, on average, the ball spends at each player's feet, in the 90 minutes of a match? One and a half minutes. I'm going to teach you what to do in the other 88 and a half."
Rafinha backs this up. "He is a coach who, besides passing things on to us, explains them well, Mister has that quality. He goes through everything and leaves it all ready for us, and that makes it much easier, so much easier."
If Jesus is able to pull off a few more critical victories, we could see him touted as the first non-Brazilian national team boss. But let either one or both of these titles slip from his grasp now, and certain sections of the Brazilian press will find ways to lay the blame at his door.
Either way, the little Portuguese maestro has really shaken up Brazilian football in 2019.