Noel Sanvicente, Caracas' coach and his huge influence on Venezuelan football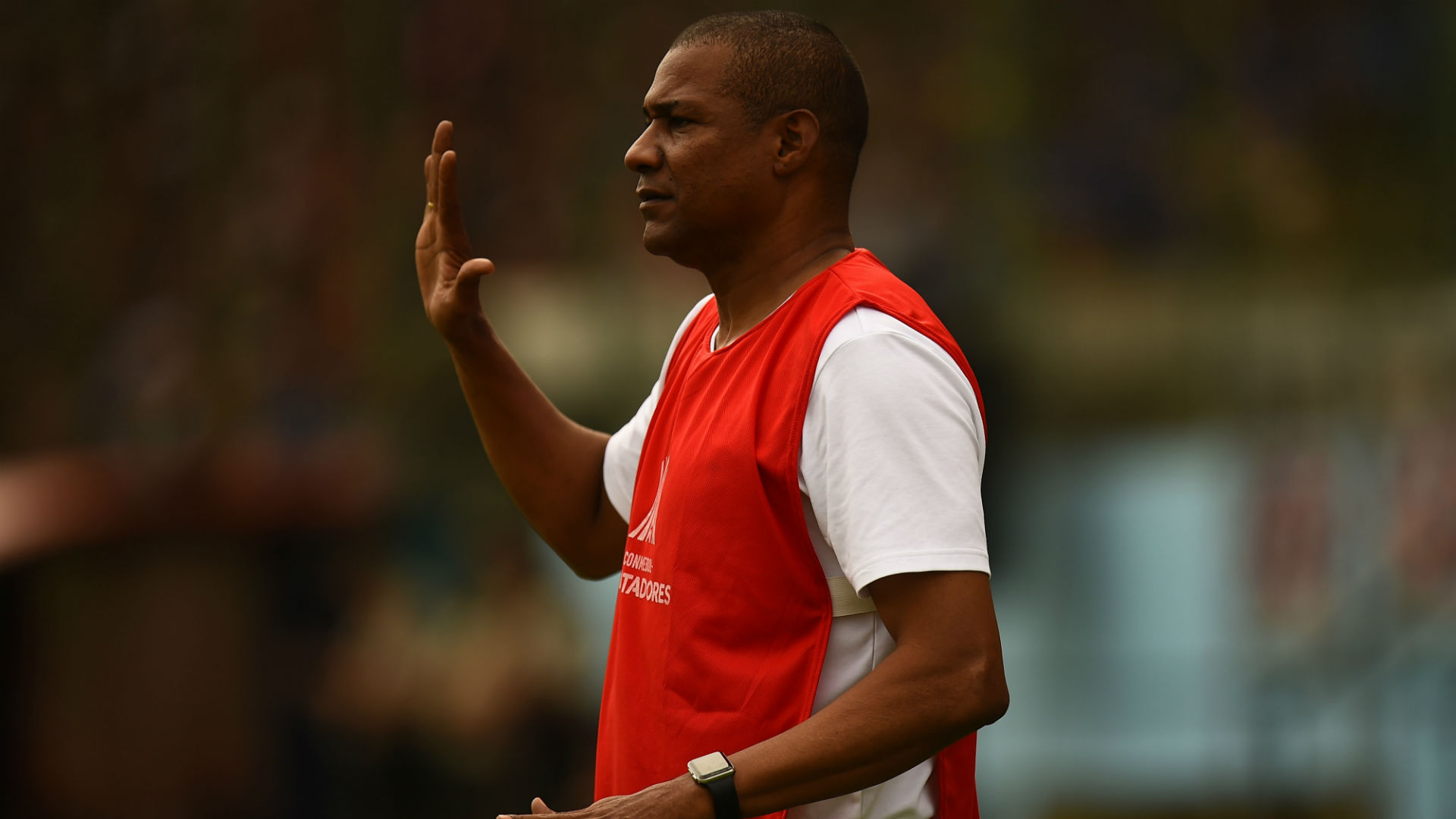 Noel Sanvicente doesn't mind that people call him a coach. Although he has been in the First Division since 2002, he likes to be thought of as an educator. His work in Venezuelan football can be seen everywhere: you only need to see the growth of the Venezuelan national team in the last ten years for proof of that. He started studying at the age of 20, when he was still a football player, and continues studying now. "I'm not convinced when people say you need to scream and shout before the start of the match. I believe in hard work and not putting everything in the hands of God."
Sanvicente, 54, is the most successful coach in the history of Venezuelan football. He's won eight titles - six with Caracas and two with Zamora. Alongside César Farías, they are the most famous duo in their country. Its imprint has raised the level of a country that, every day, is improving. Caracas will take on Melgar this Tuesday for the first leg of Phase 3 of the CONMEBOL Libertadores.
Noel Sanvicente y Alain Baroja atendieron a los medios de comunicación presentes en el Aeropuerto Jorge Chávez antes de nuestro viaje a Arequipa 🎙✈️🇵🇪 #SomosCaracas pic.twitter.com/TaulWIjTkU — Caracas Fútbol Club (@Caracas_FC) 18 de febrero de 2019
When he did his coaching course in Venezuela, there were only four other people in the class. That wasn't enough for him. He decided to travel the world in order to learn. He learnt about stadiums in Brazil, in Argentina and across Europe. He took decisive decisions. One of them being the intellectual challenge presented to the player: "I do not want them to come to a training just to make up the numbers. But that what is done in each session remains with them, they like it, as enjoyment is the best way to convince a footballer (your methods work). When this happens they begin to understand the training, or at they very least it makes it much easier for them to understand the reasons for each instruction."
His rise to international fame came in 2007, when Caracas beat River a key match during the group stage: they won 3-1 against a team which included the likes of Fernando Belluschi, Augusto Fernandez and Leonardo Ponzio. From there, his method began to take hold.
Beyond the fact that Sanvicente is an obsessive  worker, it is not a character who believes in forcing his players to do their jobs. Quite the opposite. He believes the week's work serves to build a method which teaches them where to move so that the players then make their own decisions. Freedom is something he values a lot: "I need coaches out on the pitch, players who make their own choices. There are many players who are very good tactically, but who need to recognise when they should remove that protective blanket and try something different. It's positive when a player complies with the original plan, but it's even greater when a player finds another way to influence proceedings. For that reason during the routine and the planning of the week, you can point out to the player what is happening and nurture that desire - and willingness - to take risks ".