Nández: "We have the opportunity to make history at Boca"
Nahitan Nández and Wilmar Barrios were chosen to sit in front of the cameras and microphones to talk about the grand final of the CONMEBOL Libertadores 2018.
"I'd be lying if I said I wasn't anxious but you have to enjoy (these moments). They are unique matches and we have the opportunity to make history at Boca," confessed the Uruguayan. "We have to be intelligent, take advantage of the moment and be ready for whatever can happen in 90 or 120 minutes. We're going with the plan to win in River's stadium."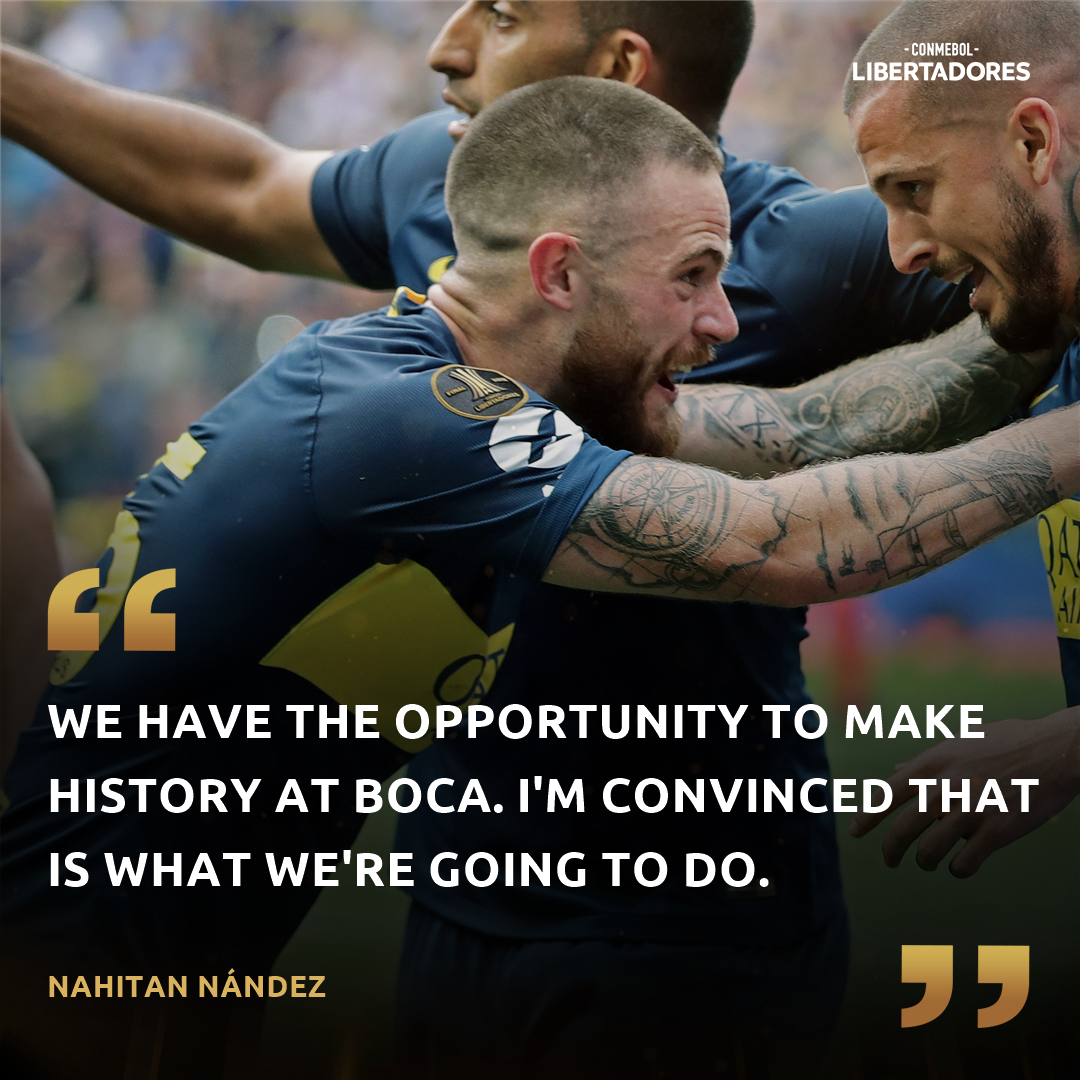 Nández was walking a suspension tightrope in the first leg as a booking would have seen him miss the return fixture. "In my case the word isn't 'limited' because in these matches you can't give any less, but obviously I wasn't able to push it either and now I can play with more freedom. It's going to be a tense match, lots of strong tackles, but we'll be prepared for that."
The Colombian, Wilmar Barrios, said this on the game: "I imagine being the champion, it's a dream I've had since I came here. I stayed for the Libertadores and I think about the Colombians who won it at Boca like Córdoba, Bermúdez and Serna, and it inspires me, it motives me. On Saturday I have 90 or 120 minutes to make that dream come true and I'll give the team everything I have."