Liga de Quito manager Pablo Repetto to call upon his experiences to lead his side against Boca Juniors in Quarterfinals
Three years later, the man who guided that IDV side, the 45-year old Uruguayan Pablo Repetto, will walk into La Bombonera with another Ecuadorian side, this one Liga de Quito, for a Libertadores quarterfinal. 
Independiente del Valle's 2016 run was historic. The Ecuadorians knocked off both Buenos Aires giants, River Plate in the Round of 16 and Boca in the semifinals, en route to a second place finish overall. Repetto will surely take lessons from this run and look to instill them in his Liga de Quito side. 
But it's not just Repetto who can call upon the experience of 2016. Midfielders Julio Angulo & Jefferson Orejuela, and defender Luis Ayala, all members of this Liga side, each featured at La Bombonera in the return leg in 2016, with Angulo scoring IDV's third goal on that night.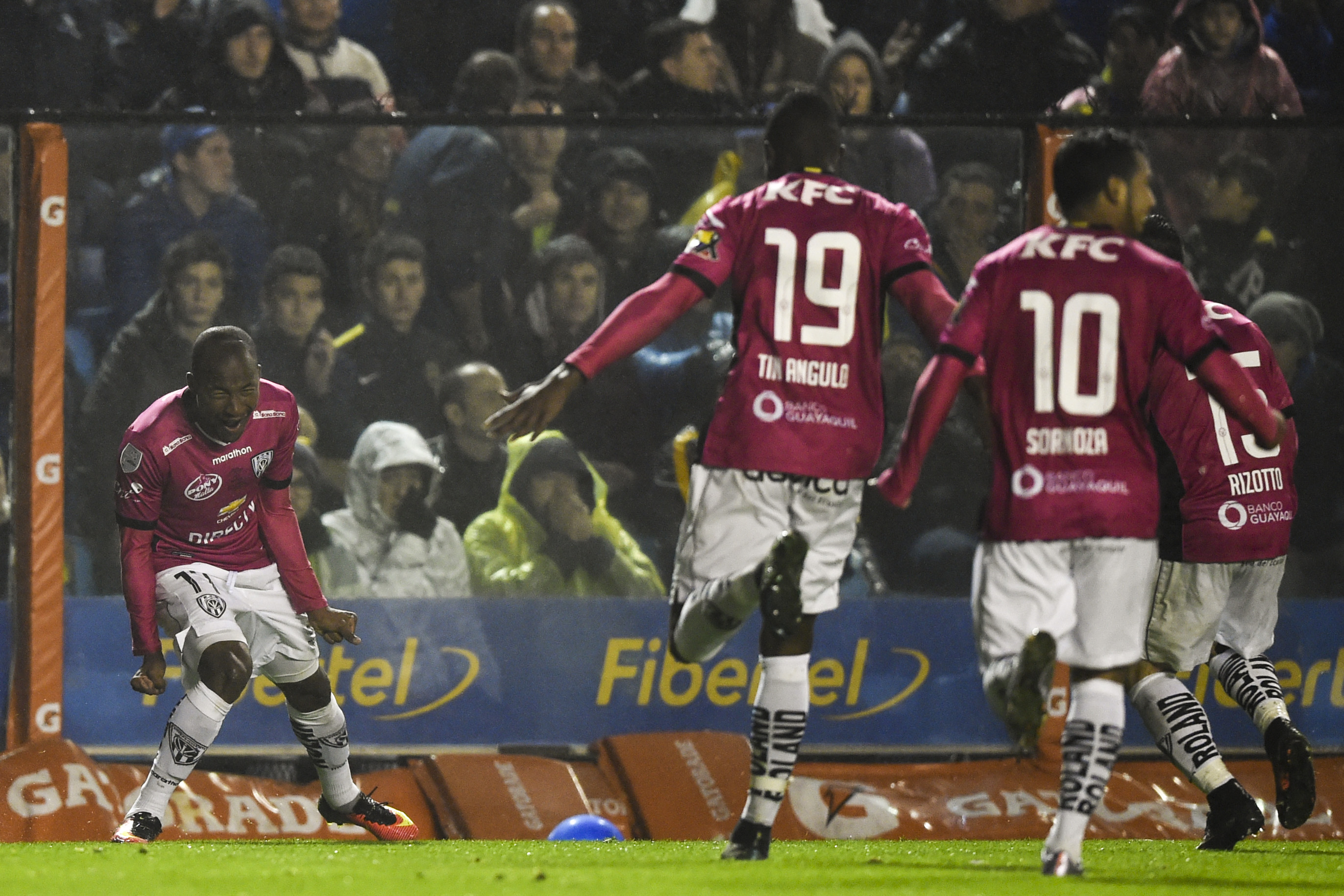 In fact, Liga de Quito can count on more players from that 2016 return leg than Boca Juniors can. Of the Boca players who featured in 2016, just two, Frank Fabra and Carlos Tevez, are still with the club. 
Just as in 2016 with IDV, Repetto's Liga de Quito will open the quarterfinal tie against Boca Juniors in the thin air of Quito. Altitude can be a problem for any visitor, but Boca in particular could be utilizing a number of players unfamiliar with the sensation of playing in thin air like new signings Daniele De Rossi and Eduardo Salvio. Liga will hope to make Boca run as much as possible in the opening 90 minutes of the tie while doing what they can to build up an advantage ahead of what will certainly be a difficult task in Buenos Aires. 
This year, much like in 2016, Repetto's side features an abundance of pace that will look to trouble Boca on the flanks. Angulo, Julio and Chicaiza will all be expected to try and trouble Boca's fullbacks at some point during the tie. Look out for Antonio Valencia, another wily veteran with plenty of experience, to play his part in animating the tie as well. 
If Liga can head to La Bombonera with a lead, particularly if they're able to keep a clean sheet at home, denying Boca Juniors a potentially crucial away goal, Repetto will know exactly how to set his side up, hoping to take advantage of Boca Juniors on the counter-attack. But even if the tie doesn't break perfectly for Liga, and chances are it won't, this is the Libertadores after all, Repetto will be able to draw from past experience in helping his side fight back.
In 2016, Independiente del Valle defeated Boca 2-1 in Quito in the first leg. In the second leg, the visitors fell behind quickly at La Bombonera. It looked as though Boca would easily turn the tie around, but IDV fought back. A trio of goals for the visitors sent them through to the final comfortably in the end.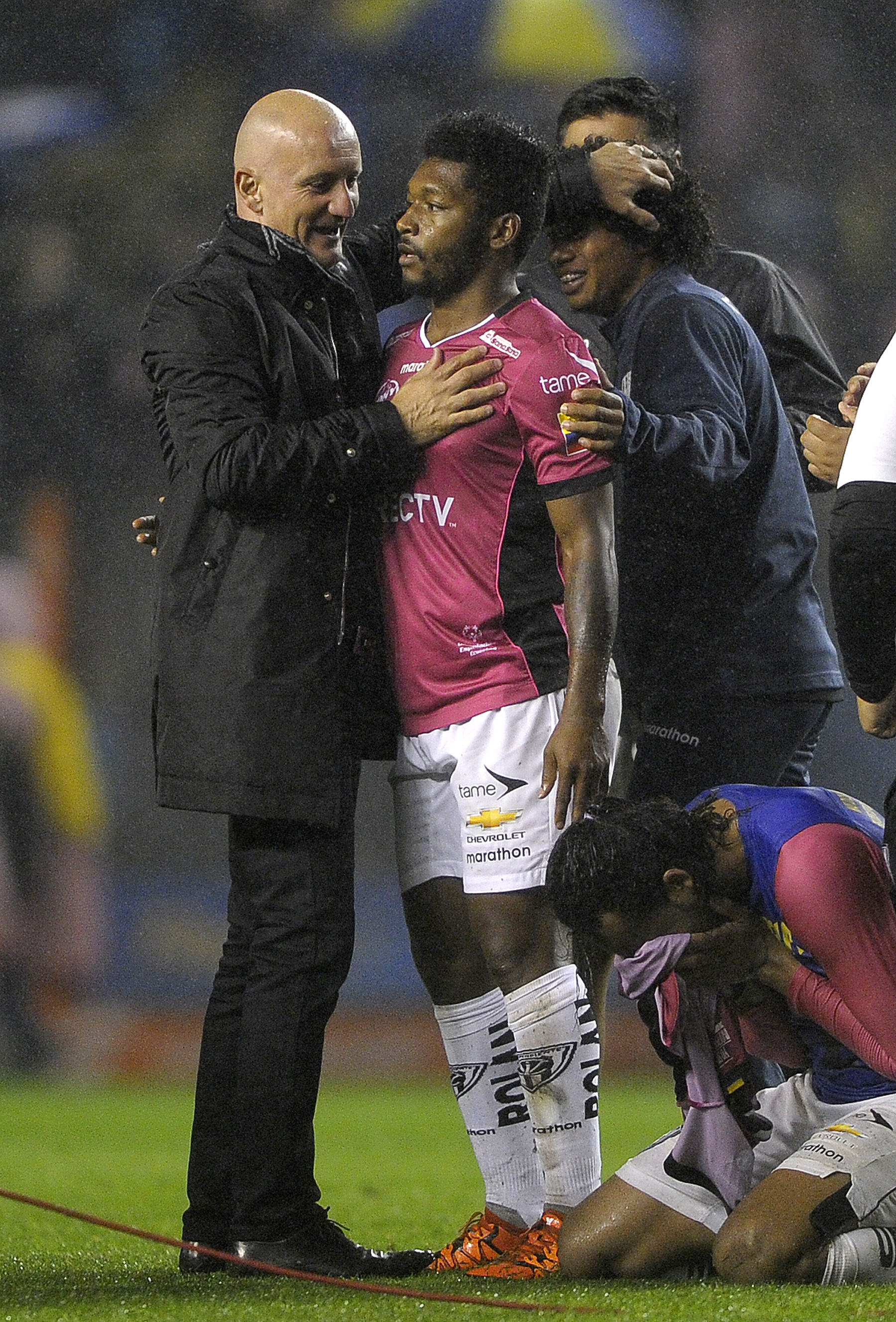 The task for Liga de Quito will be a big one, but fortunately for them they will be able to count on a number of experienced hands to help out along the way, starting with Repetto. Whether or not he can repeat history remains to be seen, but what is certain is that it will surely be entertaining along the way.