Libertadores semi-finalists Grêmio fall in Copa do Brasil final four
Miguel Locatelli/Athletico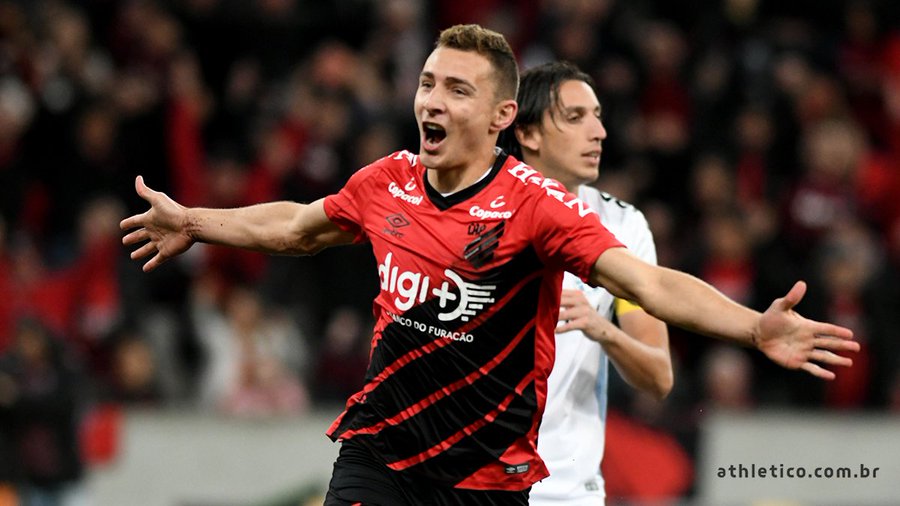 One of the final four in the Copa Libertadores this term where they will meet Rio giants Flamengo, Grêmio fell at the semi-final stage in the Copa do Brasil this past Wednesday evening (4 September), crashing out on penalties against Athletico Paranaense.
Athletico of course also took part in the Libertadores this year, bowing out at the round of 16 stage against Boca Juniors, who will meet River Plate in the semi-finals. Athletico will now meet Internacional (who have just been eliminated from the Libertadores by Flamengo) in the final.
Grêmio held a 2-0 advantage from the first leg heading to the Arena da Baixada, but could not back the floodgates as their hosts poured forward in attack, looking for a crucial early breakthrough. Spurred on by a vociferous home crowd Athletico took the tie to penalties, where they converted all five of their spot kicks before stopper Aderbar Santos kept out Grêmio's final effort to send his side into the final.
Argentine forward Marco Ruben scored the decisive kick for Athletico and was in excellent form throughout the game. Leading the line and not having found the game for 12 matches prior to this crucial contest, the Argentine striker also netted the second goal of the night to bring the scores level on aggregate.
After three years, Ruben came back to haunt Grêmio. In the 2016 edition of the Copa Libertadores, he scored the winning goal at the Arena do Grêmio in a 1-0 win for Rosário Central in the round of 16. In the return encounter he bagged a brace in a 3-0 victory for the Argentines, handing the Brazilian outfit a hefty 4-0 aggregate loss.  On that occasion, Rosário were eliminated in the quarter-finals by eventual champions Atlético Nacional of Colombia.
Now, however, Renato Gaúcho and his players must pick themselves up, dust themselves off and look forwards. The big one is still to play for as they host Flamengo in the Libertadores semi-final next month – a repeat of this setback does not bear thinking about.