Leonardo Ponzio: Gallardo's advice, and praise for Deco
What have you learned from Gallardo?
He and I joined up at a stage in my career when I was more open and learning more things. He taught me to be more clam in how I played. Positionally: always be at the center. And, after a few years working with him, I got to know him quite well. That understanding helps things for both of us. Because I understand when he pushes me, or when I don't play.
What does a good midfielder have to have?
First, good passing. To recover the ball but not give a good ball to a teammate means you didn't recover the ball. When I was a boy, it felt like I would recover the ball 10,000 times a match, but wouldn't finish it with a good pass. That's something you learn with time. My managers taught me that. It's better to recover fewer balls but finish them with good passes. After I learned that, I'd be in a better position. I believe that one learns with references. Looking at how others play and saying, yeah, I want that.
And who do you look at for that reference?
For their style, the styles of Busquets and Kroos. After that, I really like players like Deco, who recover the ball and then play it. I could say Xavi or Iniesta, but Deco, in that moment where Barca recover, would go on and play and come up with goals. Obviously, he's a lot more talented than I am, but I liked him a lot. He was the type of player that you would watch him play, and always come away impressed. He was always playing.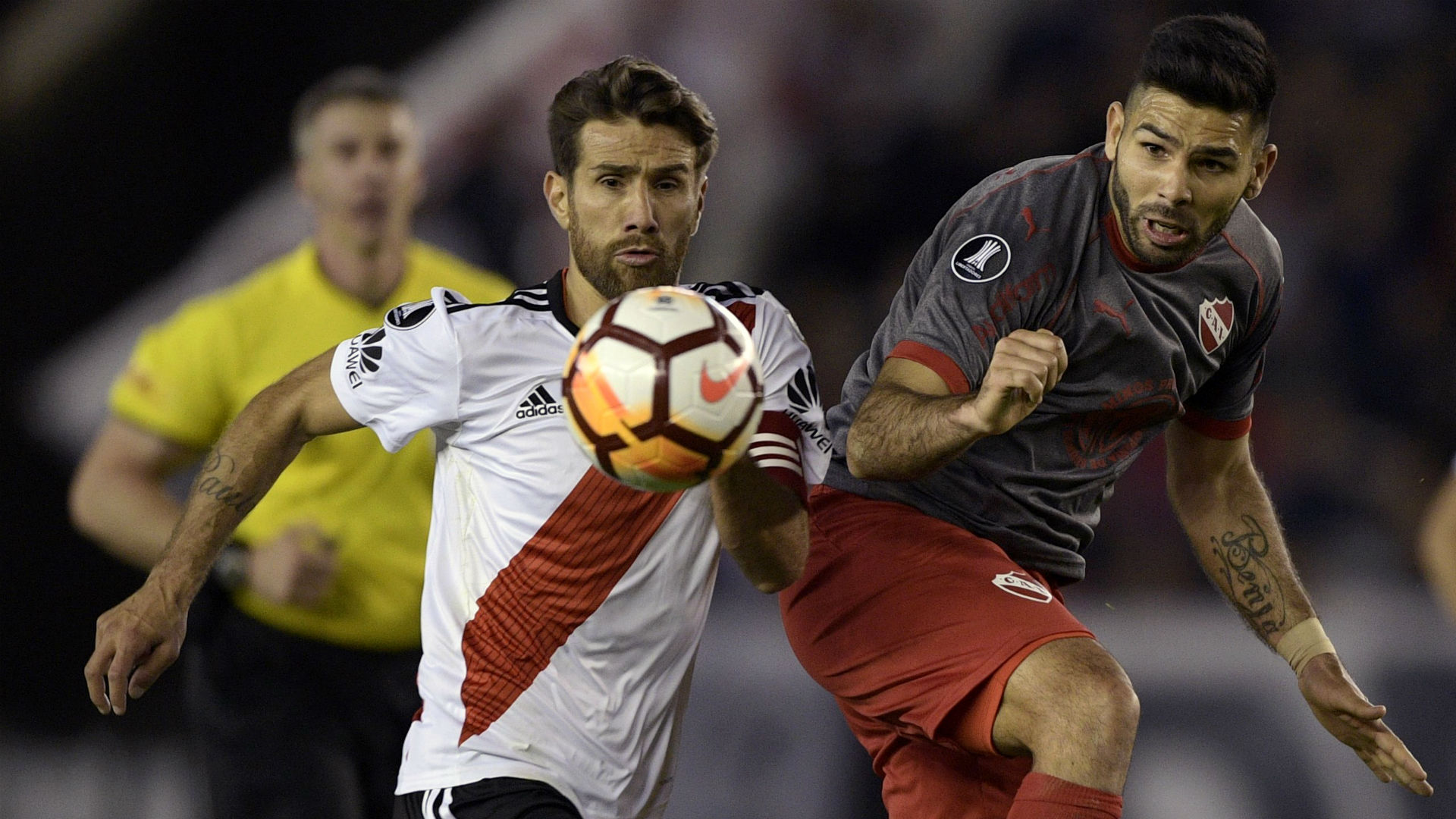 How would you describe this River Plate side? 
We approach games with the same method: our players with good quality all playing together as one unit, but also knowing they have to recover and defend. And those of us who aren't as talented with our feet, we understand that we have to make up for the difference mentally, to know where the ball is going. 
How is it to be captain of this team?
We have a mixture of players that we really like. When somebody new arrives, they immediately see that we love the battles, we feel strongly about this team, and we have respect. We have tried to instill that in this side. But in the day to day, in a competition as long as this, you don't always see that.
Why's that?
In the last few, we fought in the tournaments in the second half of the year. In the first, we didn't play nearly as well. For example, we'd get to a final, or win the Copa Argentina. In the domestic league, in the second half of the season, we'd start to complete. That's why we'd end up not playing so well, it's a matter of stress. Playing Wednesday, Sunday, Wednesday, Sunday. 
How do you deal with that stress?
During the Libertadores, you don't feel it. When it's over, you breathe. When you're playing, it's one after the other. You're going through that stress, but not feeling it. So yes, it's there, but it doesn't weigh on you in any particular moment.