Jorge Pautasso: high press, Bielsa, Martino, Barcelona and the challenge at Melgar
'El Tata' Martino was obsessed with the TV series 'Lie to Me'. I was in La Serena, in the 2015 Copa América, and I was thinking about how real Cal Lightman's technique would be to look at people's faces and solve cases. He decided to do this and his guinea pig was Jorge Pautasso, his assistant. He would say something to him and see how he reacted: was it true or false? It only lasted a few days and the technician admitted that it was very difficult because they had known each other since they were very young and they already knew each other's gestures by heart. He knew that his teammate at Newell's and assistant with the Paraguay National Team, at the Marcelo Bielsa stadium, at Barcelona and with Argentina, when he really gets angry, turns red. For that, no fiction was necessary.
Pautasso is the new coach of Melgar, a team that on Tuesday 5th February hosts Universidad de Chile in the first leg of Phase 2 of the CONMEBOL Libertadores. He is almost always alongside Martino, although he preferred to keep a low profile. The times he was exposed to the media was when Tata had been sent off: in fact, in that same Copa America, had to stand on the sidelines in the match between Argentina and Jamaica because, in the previous meeting for the Albiceleste against Uruguay, the coach had been banned. The most memorable occasion was at Barcelona ​​when he had to give a press conference because Tata's father had passed away. Harassed by journalists, he clarified: "We're never going to betray the style of this club." But he marked one detail: "We only want to recover the high press."
The detail was theoretical and responded to the main football reference of both: Bielsa. Pautasso is one of the players who wore Newell's jersey the most times: 282. He won the title, first, under José Yudica, in the 87/88 season, and then, under the command of 'el Loco', in 1990. He was a central defender who came to share a squad with Mauricio Pochettino, Roberto Sensini, Eduardo Berizzo and, of course, Tata. In 1994, when he retired as a footballer, Central Córdoba, he was invited by the legendary Jorge Griffa to work with the red and black. This was until 1998 when Martino called him to be his assistant at Brown de Arrecifes.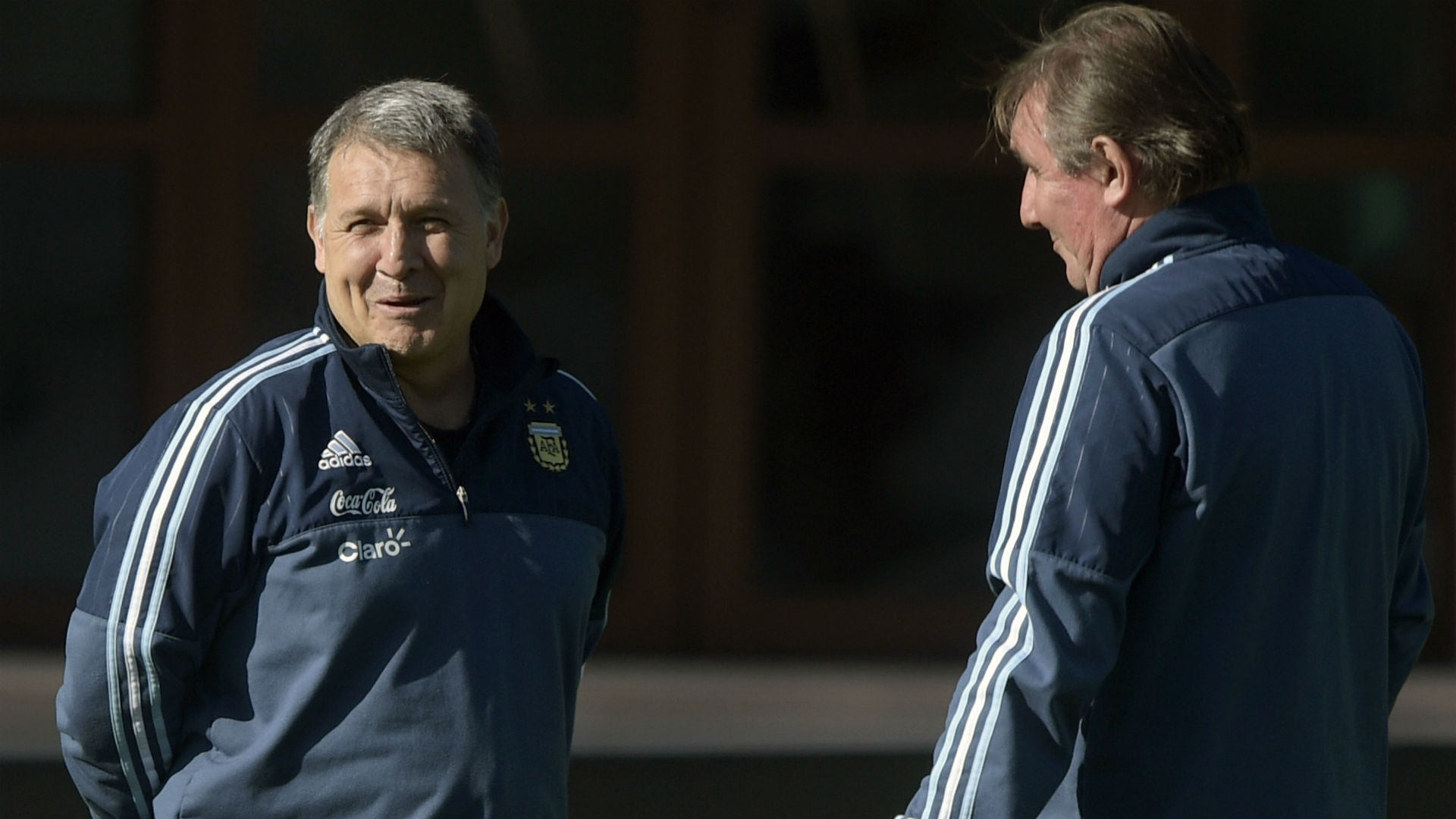 Jorge Remigio Pautasso is 56 years old, but his curriculum is one of someone with a lot more experience. He's coached at a World Cup - South Africa 2010, with Paraguay-, four Copa Américas (2007, 2011, 2015 and 2017), a Champions League - with Barcelona - and two CONMEBOL Libertadores - he reached the semi-final with Libertad in 2006 and with Newell's in 2013. He has vast experience as an assistant but only now, at Melgar, will he make his debut as a coach.
The Argentina National Team was the last adventure he shared with Martíno. Although it didn't mark the end of their friendship: in fact, more than once they were seen in Parque Urquiza, Rosario, playing soccer-tennis. The traumatic experiences of Argentina and Barcelona - not because of results but by the stress of taking charge of demanding roles - ended up raising the possibility of taking a step back and giving it another go. The televised life, where decisions are always discussed, the wear and tear of when you lose and explaing how you won when you're victorious. The logical questions for having shared a dressing room with incredible talents such as Lionel Messi, Xavi Hernandez, Andres Iniesta, Sergio Aguero, Gerard Piqué, Gabriel Heinze or Roque Santa Cruz. It's a pressure that sometimes removes the oxygen from the air and you need time to gather your thoughts. Then, Tata left for Atlanta in the United States and Pautasso moved on to Deportivo Cali alongside Héctor Cárdenas.
This new challenge he shares with Carlos Polenta, who worked in the youth ranks at Newell's. In the existing squad he has experienced players such as Giancarlo Carmona, John Narváez and Bernardo Cuesta. It won't be an easy debut either in Phase 2 of the CONMEBOL Libertadores. On the 5th Febuary they'll host Universidad de Chile and, on the 13th, they will head to Santiago, Chile for the return leg. Pautasso has the necessary experience and knowledge. Now it's his turn to lead. He's already fulfilled the role of strategist, analysing and planning matches. He's so obsessed with sports that, in Barcelona, ​​he escaped to the Palau in order to watch a basketball match. Even there he learned aspects he could transfer to football. He's obsessive and in love with the game because of where he came form: Newell's. That team has populated the planet with coaches, initiated under Bielsa's philosophy, each with its own unique stamp.