Jonatan Maidana and the Phoenix: The departure of a River Plate idol
Although it appears unlikely for a 185cm tall man with a shaved head, which has over 30 scars on it, Jonatan Maidana still loves nothing more than relaxing on his sofa with his daughter to watch documentaries on animals. The day after he won his first title with River Plate, then under coach Ramón Díaz, he made sure to pick up his kids from the school gates and try to find a certain other person. Two years before another parent had confronted him about the team's relegation. That other guy did not face the same anger Jonatan felt in the first leg in Córdoba for the promotion against Belgrano when he Juan José López sent him to the bench. It was a moment of rage a little less than the one which throbbed in his heart at the end of the game with Barcelona in which he barely acknowledged Lionel Messi. He was angry about the defeat in the Club World Cup. Maybe that is the secret of his success: he plays for everything.
Concentration in the game can be everything. There were only a handful of seconds left and River were winning 4-3 in Cordoba in a crazy game. The Argentine Cup was there but Teo Gutiérrez, playing for Rosario Central, shot across goal and Maidana's left leg appeared from nowhere to block the effort from going into the back of the net. Maidana is the prodigal son of Gallardo. "He is the player that represents me the most on the pitch," el Muñeco once said. Maidana has won 12 titles - 3 CONMEBOL Libertadores, two with River and one with Boca - and continues to show the same characteristics he did when selling potatoes with his father at the Central Market. In the biography that Diego Borinsky wrote about about the coach, Gallardo said: "If you ask the players which other person would they go to war alongside, they'd all choose Maidana. If you make a mistake, rest assured that Maidana will always give you a hand. That generates trust in his teammates."
🎥🏆👏 ¡Felicitaciones @CARPoficial, campeón de la #CONMEBOLLibertadores! pic.twitter.com/6Kmevpphtr

— CONMEBOL Libertadores (@Libertadores) 9 de diciembre de 2018
The ability to succed is his calling card. Maidana started in Jorge Sampaoli's first match as coach of Argentina, against Brazil, in Australia, with a 1-0 victory. He played in a back three. The person playing on the left wing that day was Chelsea's Willian. A pace merchant who ran diagonally inside which made it uncomfortable for Maidana, or any defender in the world, to deal with. The difference was that every time Maidana was undone, he returned back to his position and tried again. He never gave up. 
Maidana never forgets things, even if he doesn't talk too much: "A conversation between Messi and I would be uncomfortable". He's the only player who was relegated with River to remain at the club to this day. He was at Banfield on loan and did not want to return to play in Ukraine, so his representative called and mentioned River's interest in him. "Do it," he responded. And while they remembered his past with Boca, where he suffered a horror show against Ballon d'Or winner Kaka in the 2007 Club World Cup Final, six months later all was forgotten. Maidana rose highest at a corner to hand River victory in a Superclásico at el Monumental. "It was similar to a goal I scored against Temperley," he recalls on November 14, 2004. He still had hair when he nodded in the goal for Los Andes in their 'clasico' with Temperley. Maidana came to play a South American to be part of the promotion push. But the value of his memory reaches unexpected levels: during the Crimean conflict in 2014, he spent days calling his former teammates at Ukraine side Metalist to see how they were.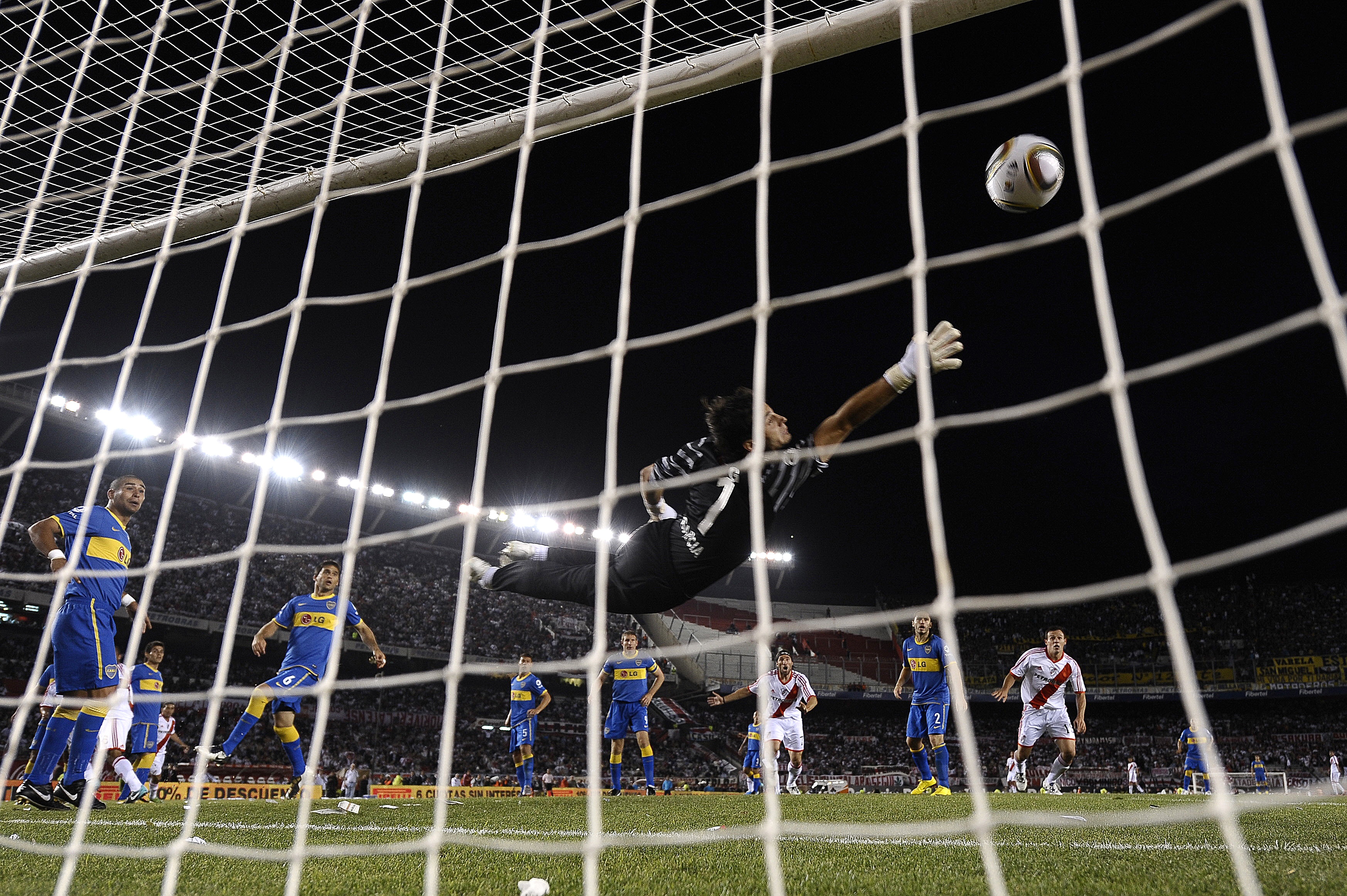 "Maidana has already seen four defenders sold on," Juan Román Riquelme said. Ramiro Funes Mori, Germán Pezzella, Eder Álvarez Balanta and Emanuel Mammana had all played alongside the defender and then moved on. That means the 28 million euros earned from their sales had a large part to do with him. He also controlled the dangerous André Gignac to perfection in both legs of the Copa Libertadores final against Tigres. When Maidana was 19 years old, the coach at the time, Hugo Tocalli, challenged him to speak more if he wanted to play as a central defender. After eight and a half seasons with River, now heading onto a new adventure in Mexico, it's hard to keep saying the same thing about the established leader.
Gallardo had no doubts: "Maidana is the soul of this team." Since life began, the word soul is used to explain an essence that nobody sees but in which everyone believes. The Phoenix, as recounted by the Greek historian Heródoto and later by J.K. Rowling in the Harry Potter series, is an animal able to resurface from the ashes that caused its own death. After tattooing the date in which River return to the first division, Maidana decided to add an image of the animal onto his arm too. Because the marks on his head are barely even cracks: you can never count him out.