Group H Preview: Players To Watch, Young Talents, Style of Play
---
 Boca Juniors 
---
Argentinian heavyweights Boca Juniors are looking to banish the disappointment of past campaigns as they go in search of a seventh Libertadores title.  Bitter defeats to eternal rivals River Plate in the semi-final last year and the final in 2018, as well as another semi-final exit to Independiente del Valle in 2016, have been hard to take for Los Xeneizes faithful and they'll be desperate to succeed again in a competition that has played such a big part of their history.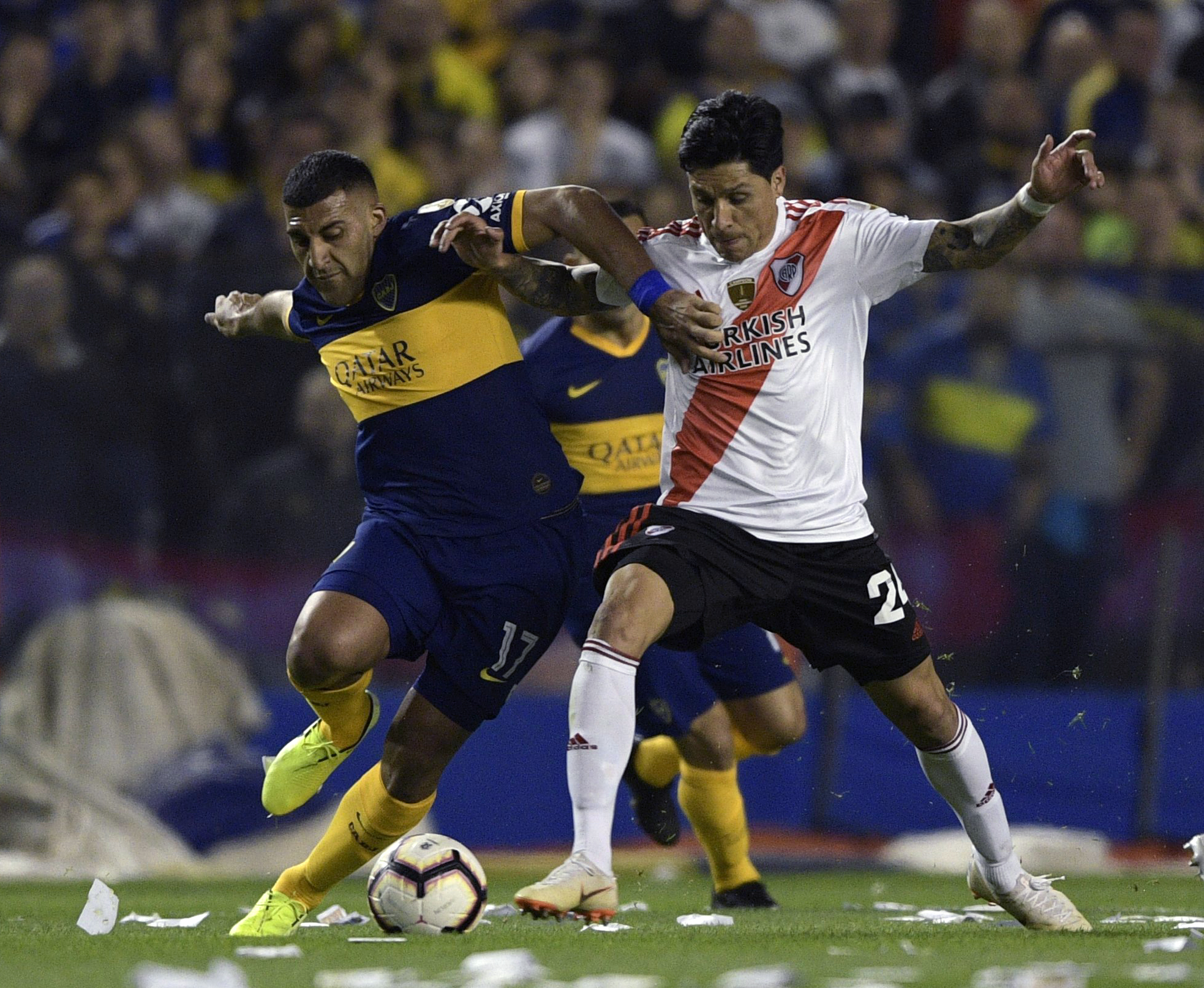 The new man in charge, Miguel Angel Russo, is a familiar face at La Bombonera and was at the helm when Boca last won the Libertadores back in 2007.  His impact is already beginning to be felt as Boca have looked more coherent going forward while maintaining their defensive solidity from Gustavo Alfaro's reign.  The incorporation of Peruvian international Carlos Zambrano should ensure that the Argentine Superliga's meanest defence remains as tight as ever and in Esteban Andrada they have one of the best goalkeepers on the continent.
In attack, Boca can count on a wealth of talent.  Club idol Carlos Tevez is showing signs of recapturing his best form with four goals in his last four league games, while the likes of Franco Soldano, Mauro Zarate, Ramon Abila and Jan Hurtado give Boca great strength in depth. 
Eduardo Salvio and Sebastian Villa add pace and width and in the centre of the park Ivan Marcone, Jorman Campuzano, Emanuel Reynoso and the returning Pol Fernandez are all classy operators. U23 international Nicolas Capaldo and Agustin Obando are knocking on the door of the first team.
Drawn in Group H Boca will fancy their chances of progressing to the knockout stages once again. But the question remains as to whether Russo can repeat the trick and, 13 years on, return the Libertadores to the Blue and Gold side of Buenos Aires.
---
Libertad 
---
The Gumarelo as they're commonly known in Paraguay, Club Libertad enter the 2020 Copa Libertadores as a side that has historically been known for punching above their weight but have yet to clear the final hurdle at an international level. The club is widely considered the third biggest club in Paraguay following recent success in the new century that has seen an excess of league titles and consistent performances in the Copa Libertadores. Heading into 2020, those expectations will continue to be on display as they hope they can also reach a maiden continental final on this new-look side.
Following the conclusion of the 2019 campaign, Libertad made many wholesale changes from a player and managerial perspective. The first was bringing in former Paraguay national team manager and River Plate legend Ramon Diaz to take charge, while the second were three players that were brought in during the first few weeks of the Paraguayan summer. Daniel Bocanegra joined from Atlético Nacional, where he won the tournament back in 2016. 21-year-old striker Sebastián Ferreira, came in on loan from Monacras in Mexico and Hector Villalba, joined from Atlanta United for a fee of around $4 million, the largest transfer ever made by a Paraguayan club.
Experience comes from the likes of various former national team players such as defender Paulo da Silva, while the young, silky creative midfielder Ivan Franco is regarded as the brightest gem in Paraguay at the moment while Oscar Cardozo is probably the most important player for a Libertad side looking to build on last year's Round of 16 appearance.
---
Caracas 
---
Caracas return to the Copa Libertadores for the first time in nearly a decade as Venezuelan champions.  Under legendary DT Noel Sanvicente, Los Rojos de Avila claimed the crown in dramatic, if not emphatic fashion.  After overcoming Táchira courtesy of a 90th minute away goal to claim the 2019 Torneo Clausura, Caracas downed Estudiantes de Mérida in penalties to claim the title.
For those outside of Venezuela, Noel 'Chita' Sanvicente will mostly be known for his spell in charge of the Venezuelan national team, a spell punctuated by poor results.  For those in Venezuela, and especially fans of Caracas, Sanvicente is known as the most successful DT in the history of Venezuelan football – indeed, he has won twice as many Venezuelan football championships as Deportivo Táchira, the country's second most successful club.  Sanvicente, a disciple of Marcelo Bielsa, is known for playing a high intensity pressing game with intelligent use of the ball. 
Unfortunately for Caracas, they have been significantly weakened since winning the title as a number of key faces left.  They have lost almost the entire central spine of the team, but  despite this, have made good moves in the market and brought in replacements of real quality. 
Robert Hernández has responded to the greater creative responsibilities levied on him by opening the season in brilliant form with 3 goals in the opening 4 matches.  The winger is a key part of all of Caracas' offensive moves and the once inconsistent winger has become a much more dependable threat in the final third.  Now one of the captains of the squad, Hernández is a key cog in the Caracas machine. 
18 year old Anderson Contreras meanwhile was a crucial replacement for key midfielder Kuki Martins last year.  The left footer made his professional debut the previous year but was somewhat a peripheral figure up to now.  With Martins out, he entered the limelight and forged a fantastic partnership with Leonardo Flores in central midfield.  Contreras has excellent technique and vision and has a great range of passing.  He is a threat with his set piece delivery and it was his corner that Rosmel Villanueva headed home to net Caracas the 2019 Torneo Clausura title.
---
Independiente Medellín 
---
Independiente Medellín qualified for the Copa Libertadores as winners of the Colombian cup in 2019. DIM failed to make the playoffs in either of the two Colombian league seasons finishing just outside in ninth position twice.
Much of Medellín's success in 2019 was thanks to captain and club legend German Cano, who scored 66 goals in 84 games in the past two years. Understandably the Argentine's departure for Brazil meant fans' expectations for this year's Libertadores had dropped significantly.
However a run through the opening phases of the 2020 Libertadores where they knocked off Deportivo Táchira and Atlético Tucumán suggests that DIM have invested well in the post-Cano era and that they may actually have greater attacking balance in 2020.
Strong and powerful, Juan Fernado Caicedo provides the focal point in attack and is key to their success. When he is on his game he can be incredibly effective at pinning defenders and setting up those breaking from midfield. 
Classy, inventive Andres Ricaurte will play in the hole behind Caicedo and will work with the impressive Javier Reina to conjure openings for Medellín. Reina has looked excellent so far in the Libertadores, contributing goals and assists. The pair will provide the pause and invention in a team more noted elsewhere for pace and athleticism.
The experienced Andres Cadavid will look to bring discipline to the defense and build the play out of the back. Adrian Arregui, scorer of the decisive penalty against Tucumán, and Larry Angulo are an energetic, tidy midfield pair, while Maicol Balanta can be an effective, pacey attacking outlet.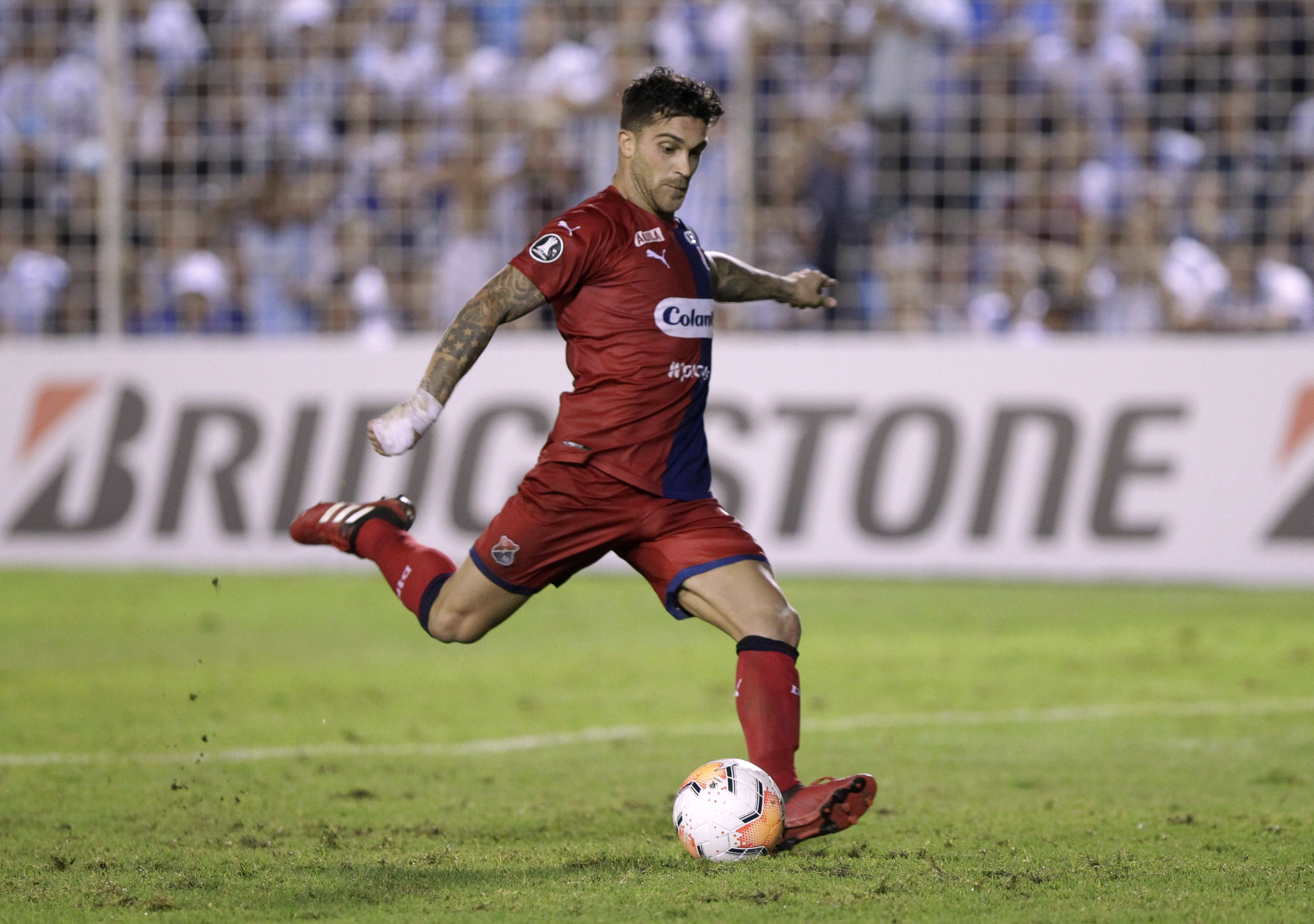 As they've already shown this tournament, Medellín can be a classy, incisive, effective attacking side but are also prone to the occasional sloppy, disjointed, flat performance which could provide decisive. They will fancy their chances of progressing from what looks to be an even group but home form is key.
Ricaurte and Reina will produce moments of magic but a successful campaign will depend on whether they can convert these chances and avoid worrying frequent defensive errors at the back.

- Simon Edwards
Full previews of other groups as well as more information on the panel of experts can be found here.