Group G Preview: Players To Watch, Young Talents, Style of Play
---
Olimpia
---
The most successful club in Paraguayan football history and one of the all-time greats of the continent, Olimpia look to reach the summit of all of South America again. "El Decano" begin a new decade looking to win their coveted fourth Copa Libertadores title, and following the recent success that they've achieved on a national level, for some fans, winning "La Quarta" is an expectation, not a dream.
After exiting in the Round of 16 to Ecuadorian side Liga de Quito in last year's Libertadores, the fanbase and team are hopeful that in this new edition of the competition such a result won't occur again. Coming off of winning their fourth straight Paraguayan league title, manager Daniel Garnero will have a lot to look forward to after the spending they've done within the last few months.
The two big transfers that were made were in the attack. Former player Derlís González returns to the country following stints in Switzerland and Ukraine as well as some time at Brazilian giants Santos. However, the big name that made a huge splash from an international perspective came in the arrival of former Real Madrid, Arsenal and Manchester City forward Emmanuel Adebayor, who arrived with much fanfare.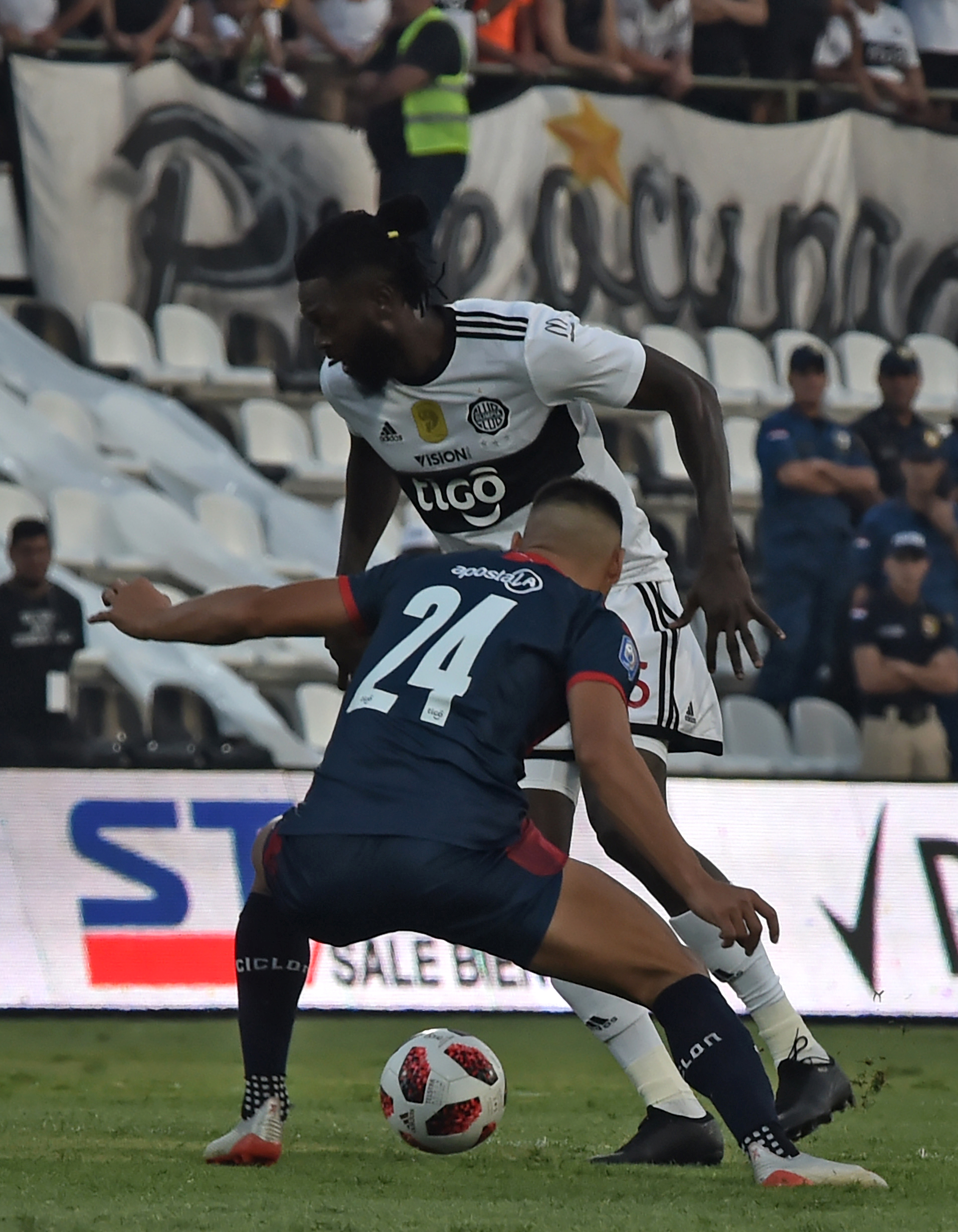 Players to look out for are of course the aforementioned Gonzalez and Adebayor, as well as the experienced Alfredo Aguilar in goal, Richard Ortiz and Rodrigo Rojas in the midfield and the talisman and leader Roque Santa Cruz, who is the team's top goalscorer at the ripe age of 38-years-old. 18-year-old striker Erik Lopez, who made his senior debut last year playing in 15 games and scoring four goals, is a young name to keep an eye on. 
Olimpia is the only team in all of South America to reach a Copa Libertadores final in every decade since the inception of the competition in 1960, reaching seven finals and winning on three occasions. The start of a new decade brings a new challenge, one Olimpia feel they're ready for.
---
Santos
---
There's something special about watching Santos in the Libertadores. The club has won the title three times, twice with Pelé's magnificent team in the 1960s and once with the Neymar-led entertainers of 2011. And whilst they don't have any stars quite on that level at the moment, Santos did put together a surprisingly strong campaign to finish 2019 as the Brazilian Série A's second-best team, only behind Flamengo.
Since then, though, manager Jorge Sampaoli has left, despite desperate pleas from the fans for him to change his mind. He was the real star of Santos's season last year, implementing an energetic, quick-passing, high-pressing style that supporters loved. To replace him, the club has turned to 73-year-old Portuguese manager Jesualdo Ferreira. Ferreira won three consecutive Primeira Liga titles with Porto, as well as trophies in spells in Qatar and Egypt. But he will need time to mould this Santos team in his image.
Ferreira does not have the deepest squad at his disposal but can call on some fine individual quality. Former Uruguay international midfielder Carlos Sanchez had a brilliant 2019, as did the Venezuelan winger Yeferson Soteldo. At just 1.6m tall, Soteldo relies on his exceedingly good balance and quick feet and can go past defenders on either side. Lucas Veríssimo, meanwhile, provides Santos' reference point in defence. The 24-year-old is calm and collected, brings the ball out well from the back and in 2019 made the Brazilian Série A team of the year.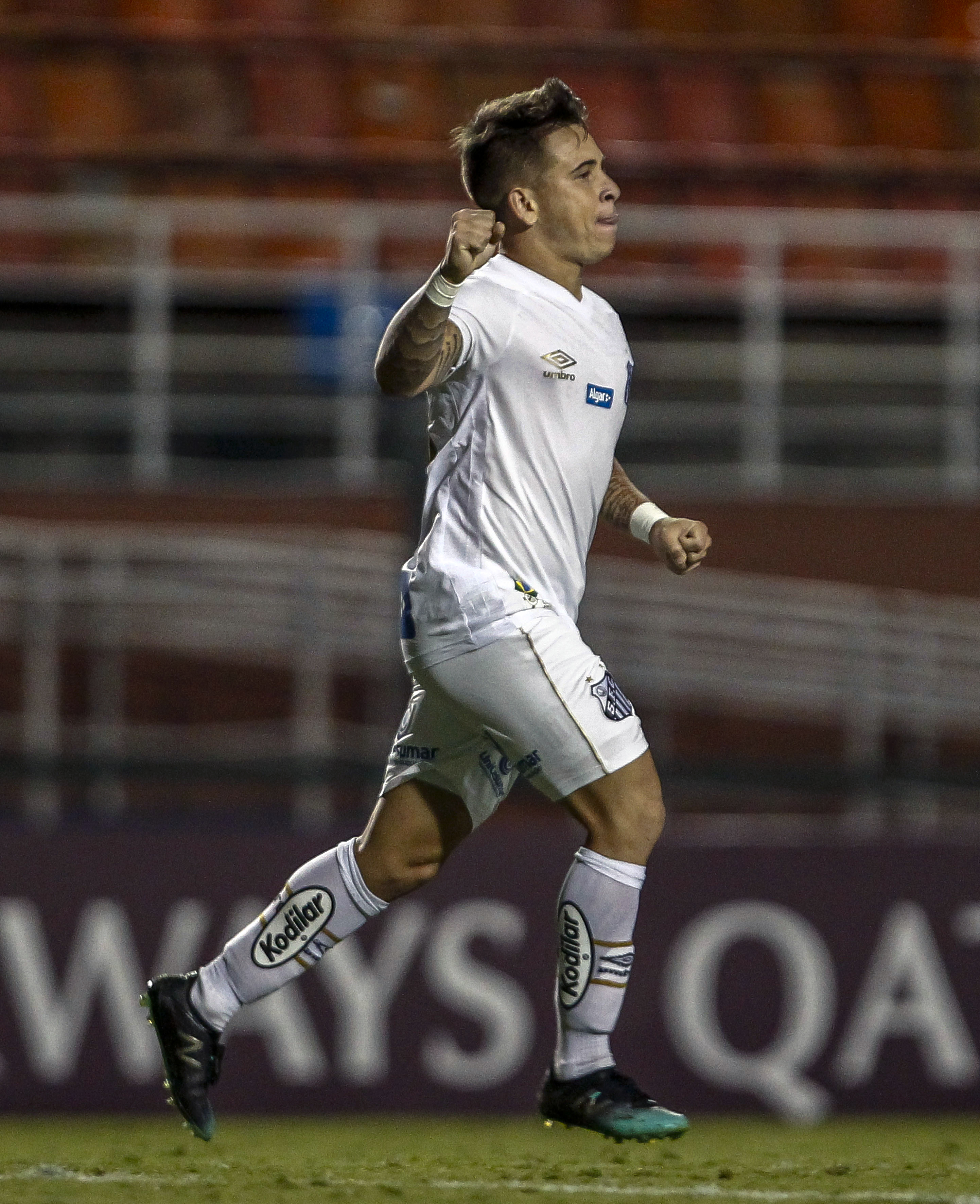 And as ever with Santos there is the promise of seeing some future stars. 18-year-old forward Kaio Jorge is tipped for big things and will likely be used as an impact sub this year. 16-year-old Reyner also made his first-team debut recently and could feature in a couple of Santos' fixtures with an eye towards the future.
---
Delfín
---
Hailing from the coastal city of Manta, Delfín are competing in the Libertadores for the third consecutive season. That's no mean feat for a club that has spent much of its thirty-year existence in the second and even third tier of Ecuadorian football. Since their promotion back to Serie A in 2016, they have been competing at the top end of Ecuadorian football and were deservedly crowned champions at the end of 2019 for the first time. Since then they have lost some key players to rival clubs in Ecuador including their goalkeeper and centre-forward.
Spaniard Ángel López replaced Argentine Fabian Bustos as manager. Bustos' historic triumph last year with humble Delfín earned him a move to Barcelona SC. However, the inexperienced Lopez lasted only a handful of matches, moving on last weekend. He was replaced instantly by the Argentine Carlos Ischia who has a wealth of experience, he'll be managing his fourth Ecuadorian club.
This Delfin side is quite experienced with only a couple of youngsters in their squad. Their chances of progressing may depend on how well new signing Jhon Cifuente replaces their legendary talisman Roberto Ordóñez who left for Emelec in January.
Cifuente, a strong and fairly quick 27-year old centre forward, has moved from Pyramids FC in Egypt where he struggled to adapt, but he was lethal for fellow Ecuadorians Universidad Católica in the Ecuadorian Serie A in 2018 scoring 37 goals in 43 matches. He will be looking forward to forming a good striking partnership with the very dangerous Carlos Garces, whose form last year earned him a call-up for the Ecuador national team. The pair have started the season well with 3 goals between them in two games. Luis Canga and Uruguayan Agustín Ale bring a tough tackling presence at the back.
Last year Delfín went out in the qualifying rounds on away goals to Caracas FC, but the year before they almost got out of a group containing Bolivar, Colo-Colo and Atletico Nacional. With the experience of the last two years behind them, they may feel more confident of themselves this time around. Much will depend on how well the heroes from last year have been replaced though.
---
Defensa y Justicia
---
Surprise runners-up of the 2018-2019 Argentine Superliga, Defensa y Justicia are set to take their bow in the Libertadores for the first time in their history. It has been a fairytale rise to the top for El Halcon, a club that only made their top-flight debut six years ago.  Their attractive style of football, progressive tactics and faith in youth won many admirers as they were pipped to the league crown by Racing last year in one of the best title races in recent memory.
However, a lot has changed since then.  Manager Sebastian Beccacece soon departed, as did many of their star players such as Lisandro Martinez, Domingo Blanco, Matias Rojas and Nicolas Fernandez.  Mariano Soso took over the reins but resigned six months later and their league form has returned to mid-table mediocrity.
Nevertheless, Defensa y Justicia have continued their trend of bold, interesting managerial appointment in the shape of former Argentina star striker Hernan Crespo, a winner of the Libertadores in 1996 with River Plate.  Although young and relatively inexperienced, Crespo fits with the club's commitment to attacking football and they have once again continued their policy of using the loan market wisely.  Hector Martinez has been a revelation at centre-back, Cristian Barrios will add creativity and Fernando 'Cuqui' Marquez should bring much needed goals.
What's more, the shrewd signings of Neri Cardozo, Washington Camacho and Matias Laba will bring much needed experience to a youthful squad, although the sale of up-and-coming prospect Ignacio Aliseda to Chicago Fire is another blow.
The odds will be against this much-changed, new-look Defensa team in a tough group but perhaps once again they could spring some surprises and punch above their weight.
Full previews of other groups as well as more information on the panel of experts can be found here.