Group E Preview: Players To Watch, Young Talents, Style of Play
---
Grêmio
---
For the last three years in a row, Grêmio have reached the semi-finals of the Libertadores, winning it once in 2017. It is a truly incredible level of consistency in a competition that has long been notoriously unpredictable, especially given they do not have the resources of the big teams from Rio and São Paulo. Renato Gaúcho, the manager who led them to the title in 2017 (Grêmio's third after wins in 1983 and 1995) remains at the club and will feel confident of working his magic once more.
One important player has left over the summer, with Luan moving to Corinthians, but magnificent jinking winger Everton remains, as do young Seleção centre-mid Matheus Henrique, his partner and pass-master Maicon and the underrated wide man Alisson. At the back, they still count on the experience of the commanding, no-nonsense pair of Walter Kannemann and Pedro Geromel. To add to that, they have brought in Vanderlei to guard the goal and Diego Souza to provide a bit more of a threat in the opposition penalty area. 
The real one to watch is 21-year-old playmaker Jean Pyerre, a wonderfully elegant and intelligent attacking midfielder who will take over Luan's responsibility for creating chances and moving the ball quickly in the final third. He has been sidelined for the last few months with injury but will surely return to the team once fit. Grêmio's youth academy has been impressively productive in recent years and winger Pepê, a natural replacement for Everton should he leave, is another to watch for emerging from the bench.
Grêmio are perhaps flying under the radar in Brazil with the attention on Palmeiras and Flamengo, but they have all of the necessary pieces in place to make a tilt at the title once again. If they were to take the trophy this year, they would become outright the Brazilian club with the most Libertadores titles.
---
Universidad Católica
---
Universidad Católica have been the dominant force in Chile in recent years having won 4 of the last 6 league titles on offer. However, they are yet to make an impact in the Libertadores in that time, failing to get beyond the group stage in 2017 and 2019. They have started this year's league campaign in impressive fashion with a 100% record after five matches and are sitting pretty at the top of the league. 
The arrival of Ariel Holan as Universidad Católica manager over the summer to take the reins was greeted with delight by the Los Cruzados faithful. It was quite a coup for Cato given Holan was sought after by a number of clubs in Brazil, and had even been linked with various national team jobs on the continent.
Holan worked as a hockey coach for many years before switching to football and is said to have some interesting training methods. He likes his sides to play attacking football and in his previous job with Independiente he won the Sudamericana in 2017 and also made it to the quarter-finals of the 2018 Libertadores.
Chilean internationals Edson Puch, Cesar Pinares and captain Jose Pedro Fuenzalida are the stars of the side and all provide a threat going forward. The versatile Fuenzalida has played as an attacking midfielder and a right-back so far under Holan while Puch and Pinares provide pace, skills and goals. In centre midfield, Luciano Aued is a model of consistency and is a real leader in the side helping to provide balance.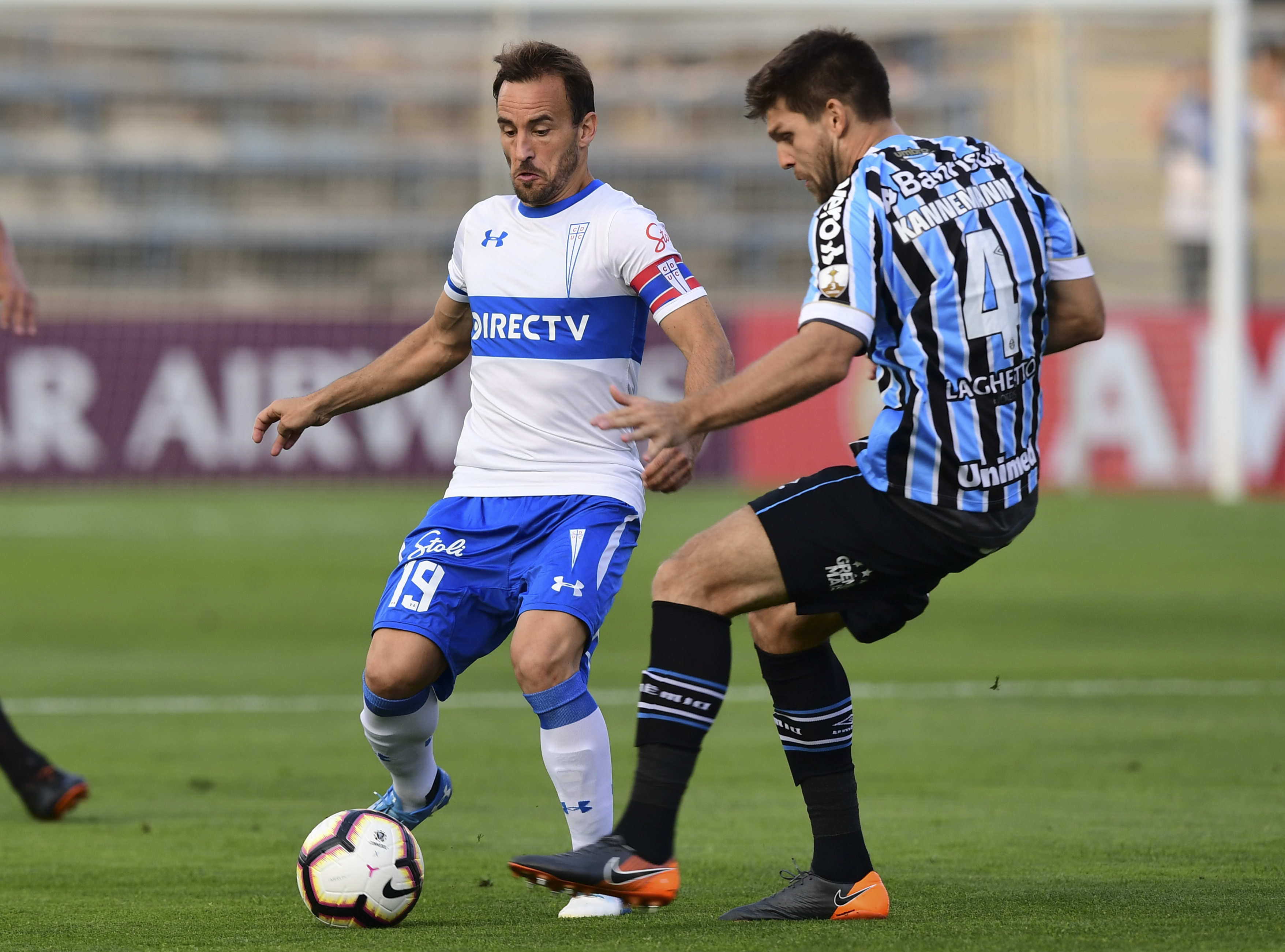 Ignacio Saavedra is a 20 year-old that rarely looks flustered. A serious injury at the end of 2018 meant last year was difficult for the holding midfielder as he looked to regain his rhythm and fitness. This year he has been a regular for Holan and many in Chile are looking forward to him showcasing his talent on the continental stage.
Católica have only reached the final of this competition once, that ended in defeat to São Paulo in 1994. The first priority this year will be getting beyond the group stage for the first time since 2011 though, especially given how tricky the group looks on paper.
---
América de Cali
---
After six long seasons in the second division and a tricky first year in the top flight, América de Cali won their fourteenth league title in 2019 and regained their position at the very top of Colombian football.
Losing finalists in three consecutive years in the 1980s and also narrowly beaten by River Plate in the 1996 final, the club's last Libertadores appearance was a disappointing 2008 outing. After a long twelve years of waiting, the team is now in a better financial position with a competitive and well-balanced side ready for their huge Libertadores return in 2020.
Following promotion, América built a cautious, defensive side to consolidate their position in the league. It was a little underwhelming but over the past year the club have added a lot of quality and flair while ensuring they retain that disciplined core.
América de Cali play a 4-3-3 formation with a fairly conservative midfield designed to free up a dynamic attacking trio who are well supported by a pair of exciting, attacking fullbacks.
Michael Rangel is an intelligent, tidy target man striker who is dangerous in the air and capable of an acrobatic finish. As well as a good goal threat, he is excellent at bringing América's support strikers into play. Duvan Vergara is a quick, tricky, inventive forward who will create openings and Adrian Ramos is an experienced former Colombian international who spent a decade scoring regularly at the highest level in Europe.
Tidy, disciplined and hardworking Rafael Carrascal and Venezuelan Carlos Sierra compliment the dynamic ball winning Luis Paz in midfield to provide good protection for América's defense. This protection allows pacey Edwin Velasco and skilful Cristian Arrieta to overlap and support from fullback.
América are a very well-balanced side. Their defense may find it difficult against the very best forwards on the continent and they are potentially vulnerable out wide but the strong midfield three should help provide good protection.
The resurgent Colombian giant will certainly enjoy their return to the continent's biggest stage, expect a tremendous atmosphere at the iconic Pascuel Guerrero stadium and a front three capable of their own spectacular moments.
---
Internacional
---
The fact that Inter got through to the group stage – overcoming Universidad de Chile and Deportivo Tolima in the opening phases – makes this a remarkably intriguing group. In with their eternal rivals Grêmio, it will be the first time these two Porto Alegre giants have met in the Libertadores and they promise to be two cracking ties. Even Grêmio manager Renato Gaúcho admitted he was cheering for Inter to progress to Group E.
Inter are now under the watch of Eduardo Coudet, the bright and energetic 45-year-old Argentine manager who won the Superliga with Racing in 2019 and also took Rosario Central to the Libertadores quarterfinals in 2016. Coudet's preference for the 4-1-3-2 formation that is far more common in his homeland than in Brazil has made for an adjustment period for players and fans alike, but Coudet has the guile and force of personality to lead a solid campaign for the Colorado.
In attack, their focal point and leader is the experienced, bruising Peru No. 9 Paolo Guerrero and behind him there are several useful options. Edenílson is as tireless as they come in central midfield. Andres D'Alessandro, who won this title with Inter in 2010, is now 38 but can still provide inventiveness and a fine delivery. Alternatively, Boschilia and Marcos Guilherme provide a bit more pace and youthful energy, each scored in a 2-0 second leg victory against Universidad de Chile. At the back, the pairing of Victor Cuesta and Rodrigo Moledo has been their central building block for two years now, though Brazil U20 international Bruno Fuchs is snapping at their heels in the line for a place in the team.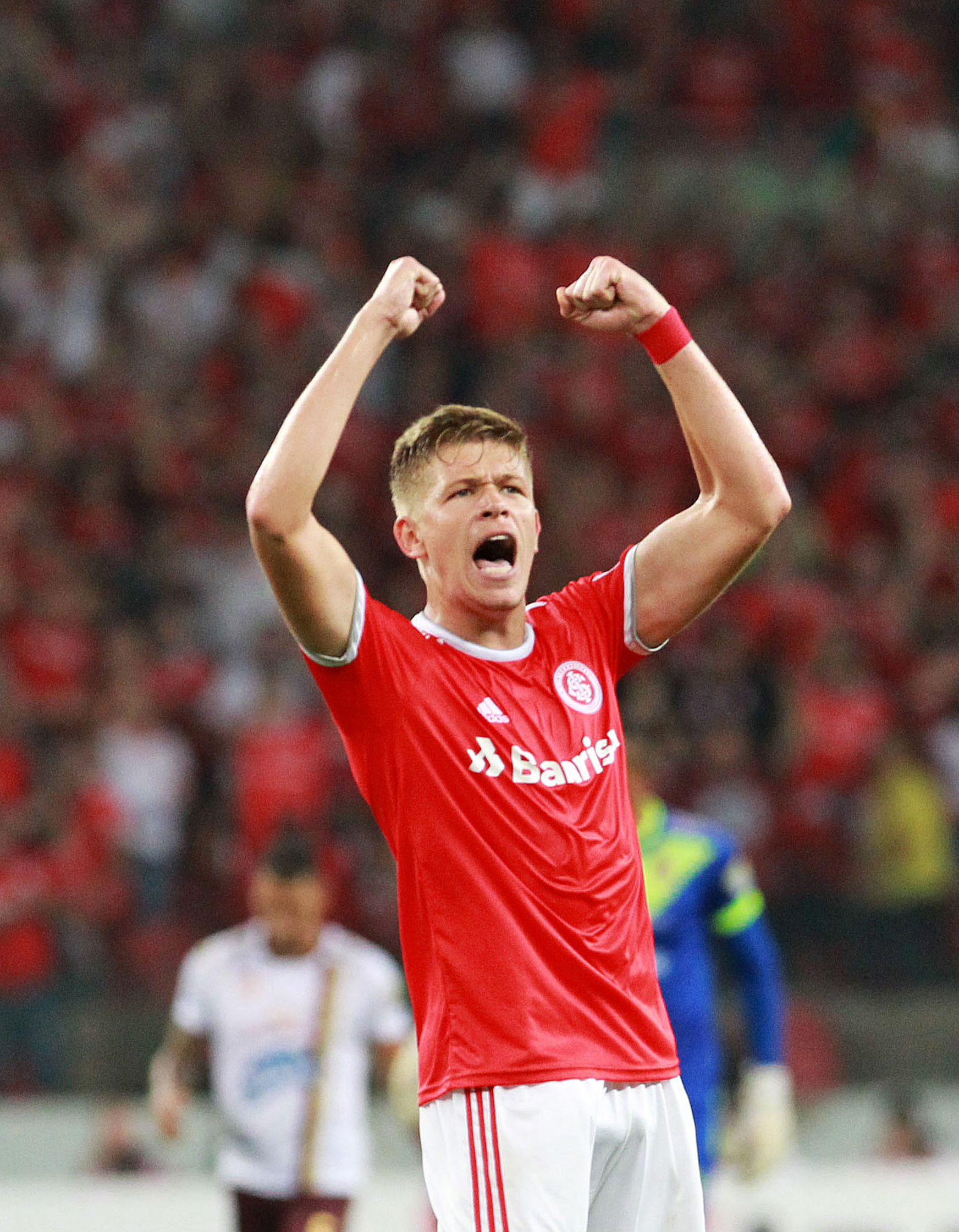 Inter have won this trophy twice, in 2006 as well as 2010, and will be desperate to join Santos, São Paulo and Grêmio in Brazil's three-time-winner club.
Full previews of other groups as well as more information on the panel of experts can be found here.