Group D Preview: Players To Watch, Young Talents, Style of Play
---
 River Plate
---
River Plate need barely any introduction. The Argentine giants have won the tournament four times, and lead the historical table in terms of games won and goals scored. Of this year's participants, only Peñarol and Boca Juniors boast more titles.
Since taking over at River in 2014, talented manager Marcelo Gallardo has led the team to three finals in five years, winning two of them, thereby doubling the club's number of continental crowns.
The squad that came so desperately close to winning the club's fifth Copa in Lima in November has largely stayed put, with only Exequiel Palacios leaving for Bayer Leverkusen in January.
So far, the 2020 version of River looks just as voracious as the 2019 and 2018 ones. The club has won six games from six since January and stands on the verge of a Superliga title.
Their style involves intense pressing without the ball by their midfield and forwards, and a quick and wise use of it when in possession.
Since returning from almost a decade in Europe, Enzo Pérez has managed the midfield masterfully. He completed more passes than any other man in last year's tournament and sets the tone for their play.
Up front, Colombian striker Rafael Santos Borré leads the Argentine Superliga scoring charts, and popped up for River's lone goal in last year's final against Flamengo.
Goalkeeper Franco Armani, playmaker Juan Fernando Quintero, and all-action midfielder Nacho Fernandez are amongst the other Copa Libertadores legends wearing red and white this season.
Of their younger talent, Julián Álvarez (striker) and Jorge Carrascal (midfielder) will also look to make an impact from limited chances after impressing for their countries in the U-20 Pre-Olympic tournament in February.
River know they have a tough draw. They face two away games at altitude, unfavorable conditions for Buenos Aires sides, and one in Brazil vs São Paulo, plus potentially difficult home fixtures against all three outfits. 
- Tom Nash
---
 São Paulo
---
2020 is a big year for São Paulo. They have invested heavily in their squad in the effort to end a trophy drought that stretches back to 2012, far too long for a club of their size and history. If they could break that duck by laying their hands on the club's fourth Libertadores crown, the Tricolor faithful would assuredly be beside themselves with joy.
Big money has been spent on substantial contracts for Barcelona legend Dani Alves, who has been in fine form at the start of the year, as well as Juanfran, Hernanes and Alexandre Pato. In addition, there is centre-forward Pablo, who possesses quality but is hoping to have a better year than in 2019, and Robert Arboleda and Tiago Volpi, the centre-half and goalkeeper who will be central to São Paulo's prospects.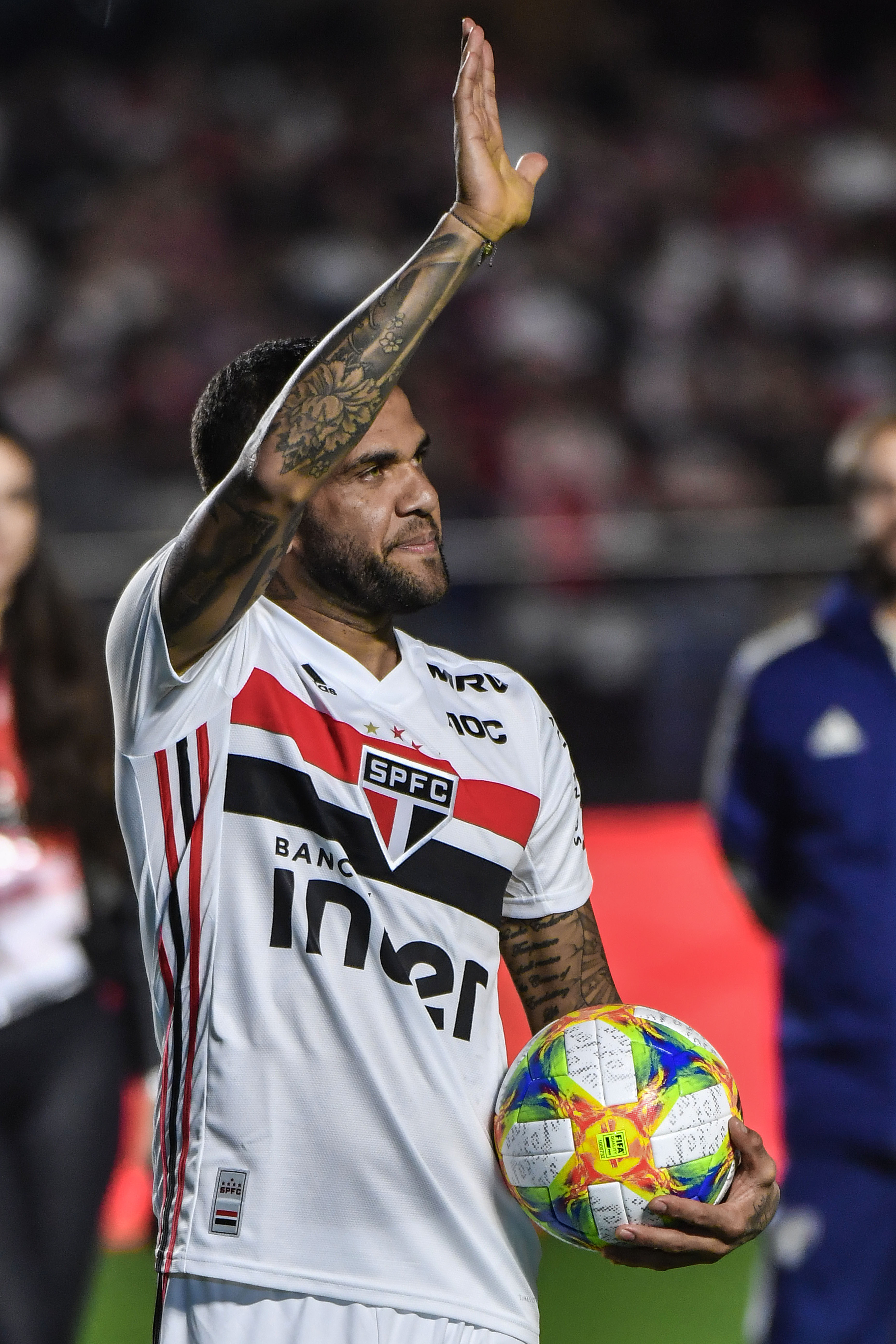 Manager Fernando Diniz, who took over towards the end of last year, has a reputation for playing high-risk, passing football that at its best can be a joy to watch. He has never won a professional title as a manager though and the pressure that being São Paulo manager brings can be suffocating. 
Perhaps Diniz will look to find chances to give opportunities to some of the young players from the famous São Paulo academy. Luan is an option for defensive midfield, Igor Gomes is a creative player who combines good physique and technique and 20-year-old Jonas Toró provides a useful alternative to Pablo up front.
In the group stage São Paulo face two trips to the lung-bursting altitude of Quito, to face Liga de Quito, and Juliaca, to play Binacional. With altitude always serving as the great equalizer, it will be interesting to see how they deal with those excursions.
---
 Liga de Quito
---
Ecuador's only Libertadores champion in 2008 and quarterfinalists in 2019, Liga de Quito are back for more in 2020. Much of the core of the 2019 squad is back after finishing runners up in the Ecuadorian league, losing out to Delfín on penalties in the final after a pair of 0-0 draws, a performance good enough to secure them a spot directly in the group stage.
Pablo Repetto, who took Independiente del Valle to the Libertadores final 2016 returns as manager, and he'll be able to count on Liga's big signing from the mid-2019 window, Antonio Valencia. The ex-Manchester United man settled in nicely after joining midway through last year. Playing as an attack-minded full back, Valencia will look to put pressure on opposing defenses while also providing valuable experience to his own side's defense.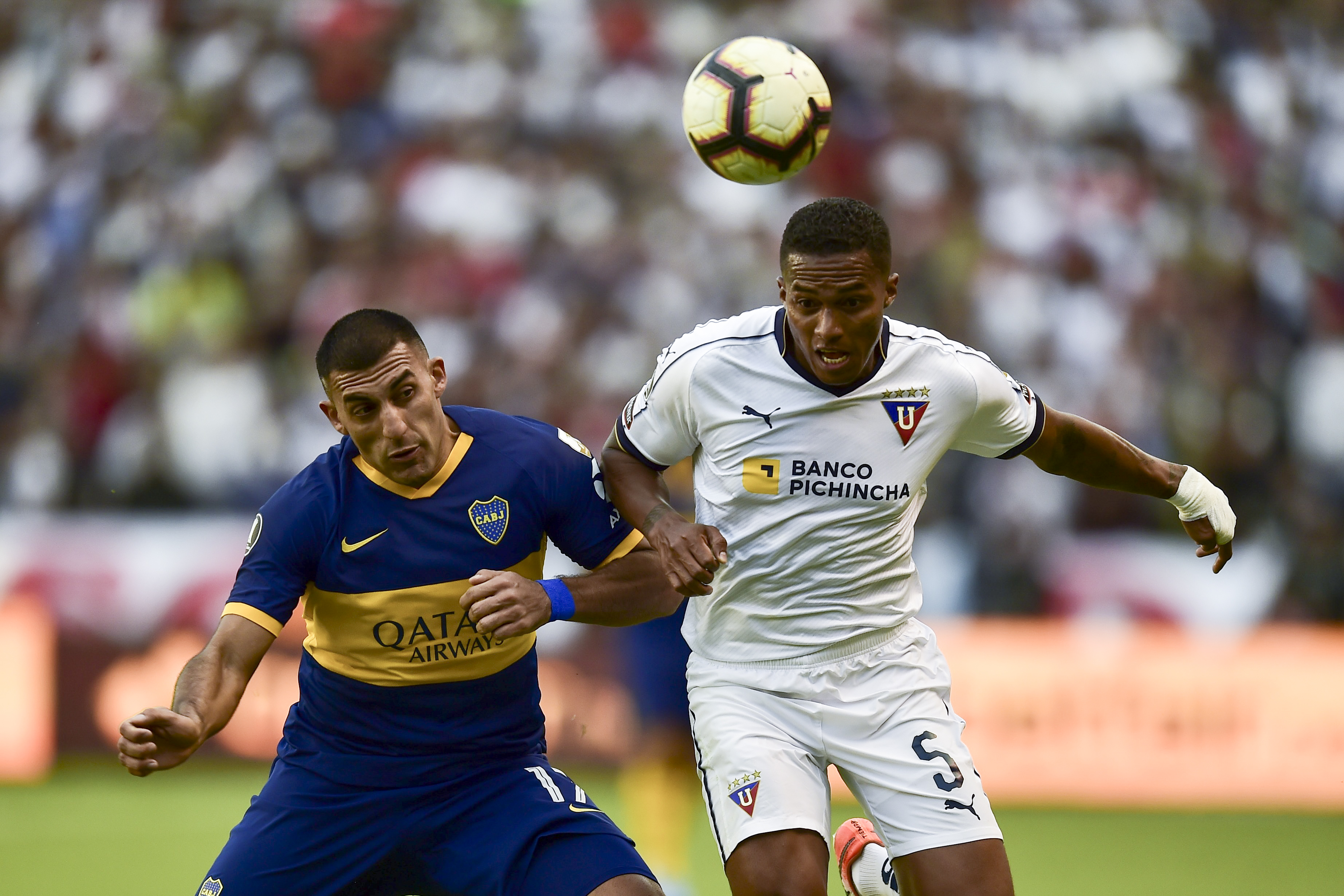 Midfielder Junior Sornoza has been added to the mix as well. Sornoza turned his strong performances with IDV in 2016 into a move to Brazil, first with Fluminense then with Corinthains, but is now back in his homeland featuring again for Repetto. Sornoza is a skilled midfielder, with a pocket full of passes and skills, a constant threat to opposing defenses. Édison Vega and Pedro Pablo Perlaza, along with the Uruguayan Matias Zunino should also play significant roles in the middle of the pitch.
In attack, Cristian Martínez Borja comes into the competition in fine form, scoring a quartet of goals in his first two matches of 2020, while the Uruguayan Rodrigo Aguirre brings strength to the position.
While Quito doesn't rival La Paz or Juliaca when it comes to altitude, the 2,850 meters of it is plenty enough to trouble both São Paulo and River Plate. It will also give Liga an advantage that those two don't possess when travelling to face Binacional in Juliaca. While the draw is difficult, Liga will hope that their significant combination of talent and intangibles can propel them out of the group for a second straight Libertadores.
---
 Deportivo Binacional
---
Binacional are less than 10 years old, yet they've already won Liga 1 and qualified for international competition in back-to-back seasons. El Poderoso won Copa Peru in 2017, an annual tournament that involves hundreds of clubs outside Peru's top-two divisions, which secured promotion to the top flight. From there, Binacional qualified for the Copa Sudamericana in 2019, built on their 2018 successes and won their first-ever league title and qualified for Libertadores play this season. 
The club is based in Juliaca, a city near Lake Titicaca in Peru's Puno region. At 3,824 metres (12,546 ft) above sea level Juliaca is the highest home city of any Libertadores side in 2020, something the Peruvians will no doubt hope plays to their advantage in a difficult Group D that features a trio of former champions.
Following the departure of César Vigevani as manager, assistant Willy Escapa is currently serving as Binacional's caretaker.
With Donald Millán leaving for Universitario during the off-season, Andy Polar will be the main man for Binacional this season. He had a strong 2019 campaign in Liga 1 with eight goals and eight assists in 32 appearances from the left wing. The 23-year-old was one of the top dribblers and creators in Peru last year, so if he wants to grab the attention of Peru national team coach Ricardo Gareca, shining in the Libertadores would go a long way.
The 20-year-old Mauricio Matzuda came through the Alianza Lima academy and shined for their youth teams but could not crack the first team due to a plethora of midfielders ahead of him. Matzuda made the jump to Binacional before the current season and while he may not feature regularly from the start of the competition, he impressed with his vision and composure at Alianza. Keep an eye on him if he's on the pitch.
Full previews of other groups as well as more information on the panel of experts can be found here.