Group C Preview: Players To Watch, Young Talents, Style of Play
---
Peñarol
---
Uruguayan runners-up Peñarol will be looking to end their rotten run of group stage exits in the Libertadores, having crashed out early in each of their last seven campaigns.  Despite the recent underwhelming form of the five-time winners, La Manya remain one of the most storied clubs in the competition and were the last Uruguayan side to reach a final, when they missed out to Neymar's Santos in 2011.
So can the arrival of new manager Diego Forlan propel them into the next round? The former international superstar may be somewhat of a gamble given in his inexperience in the dugout but he may just be the inspirational presence that Los Aurinegros need to get them through a well-poised and even Group C.
The Peñarol squad itself is full of familiar faces and has a wealth of experience to draw upon. Cristian 'Cebolla' Rodriguez remains the driving force in midfield, while new signings Gary Kagelmacher and the Hungarian Krisztian Vadocz are well-travelled journeymen who will add to the spine of the team. Throw in veterans like Walter Gargano, Marcel Novick and Fabian Estoyanoff and you've got a squad full of know-how.
Alongside the grizzled stalwarts, Peñarol arguably boast one of the most exciting youngsters in the competition in 18-year-old Facundo Pellistri.  The attacking midfielder has quickly become one of the most influential players, adding pace, dynamism and width to the side.  Particularly with the injury to key player Jonathan Urretaviscaya, all eyes on will be the latest young academy star.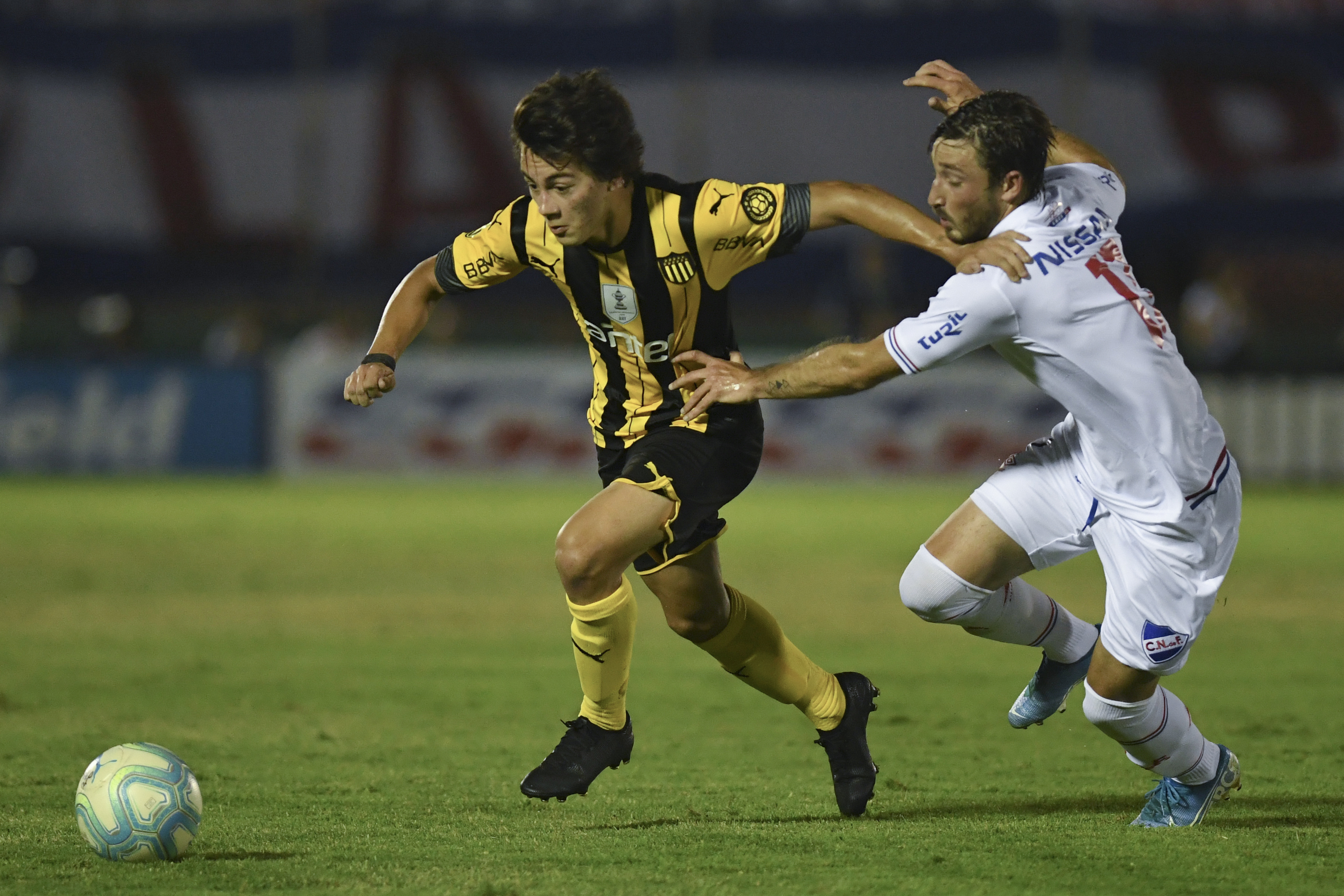 Perhaps what will determine how far Peñarol are able to go will be the success of their forward line. Their hopes will mainly lie on 33-year-old Spaniard Xisco as well as Luis Acevedo, but have been bolstered by the arrival of Chilean Christian Bravo, the experienced Matias Britos and Joaquin Zeballos, the latter coming off a great breakthrough season with Juventud.  If Forlan can find the right combination up front then their chances of breaking their group stage hoodoo will be greatly improved.
---
Colo-Colo
---
Colo-Colo remains the only Chilean club to have won the Libertadores, their solitary triumph coming in 1991. Since then, Los Albos have mostly struggled on CONMEBOL's biggest stage and have only occasionally made it beyond the group stage.
They qualified for this year's Libertadores by finishing second in the Chilean Primera Division in 2019, although they were far behind leaders Universidad Católica in terms of both points and performances. They lifted the Copa Chile at the start of this year with a victory on penalties over Católica, extending their impressive record number of trophies in Chilean football history over the rest of the field.
After four consecutive league defeats, manager Mario Salas left the club leaving the Paraguayan Gualberto Jara as caretaker for now. Jara will be looking to inject some energy and creativity into the side with the Libertadores debut just around the corner.
Much is expected of new signings Leo Valencia and Nicolas Blandi for this Libertadores campaign. Playmaker and Chilean international Valencia has already had some bright moments in a Colo-Colo shirt. The ex-Botafogo man has a ferocious shot and an eye for pass. Striker Blandi has been dogged by fitness problems, but if they can get him fit then there is little doubt he will start firing.
Right back Oscar "Torta" Opazo impressed during Colo-Colo's run to the quarter finals in 2018 and remains one of the most consistent performers in the side. Young talent comes in the form of 23-year-old pacy winger Marcos Bolados who has impressed over the last year at Colo-Colo and is a player that can give full-backs in this group a torrid time.
Despite their poor form so far in 2020, Colo-Colo will be hopeful from progressing this group. They made a run to the quarter-finals of this competition in 2018 and a repeat of reaching that stage this year would be considered a good year in the current context.
---
Athletico Paranaense
---
The last two years have been two of the best in the history of Athletico Paranaense. In 2018 they won the Copa Sudamericana, their first-ever international title, and last year claimed the Copa do Brasil as well as respectable fifth-place finish in the Brazilian Série A. Over the summer, though, it has been all change.
Tiago Nunes, the manager who guided them to that success has moved on and Dorival Jr. has been brought in to replace him after a spell out of the game fighting prostate cancer. There has also been a lot of movement in the playing squad, including star midfielder Bruno Guimarães leaving for Lyon, Rony moving to rivals Palmeiras, Leo Pereira to Flamengo and Marco Ruben returning to his native Argentina with Rosario Central.
They have brought in replacements in Marquinhos Gabriel, Fernando Canesin and Carlos Eduardo, but are still looking for more reinforcements, particularly in attack. It is entirely possible that in their first few group games Athletico look a little disjointed as Dorival tries to mould this new group into a cohesive unit. 
Still, they have some of the players from previous conquests still at their disposal. Goalkeeper Santos is a key man and so is winger Nikão. In defence, Thiago Heleno provides calming experience, while Athletico's most interesting young talen features as well, in the form of Brazil u-20 centre-half Lucas Halter and 19-year-old left-back Abner Vinicius.
Athletico also have the advantage of playing home games on an artificial pitch, with the opposition often unsure of how to react to the surface. In last year's Libertadores, Athletico won all three of their home group games by an aggregate score of 8-0, including a famous 3-0 victory over Boca Juniors.
---
Jorge Wilstermann
---
Architects of a Libertadores quarterfinal run in 2017, Jorge Wilstermann will take part in a fourth consecutive tournament in 2020. In 2019, Wilstermann were relegated to the role of spoiler in Group G, holding Boca Juniors to a draw at home while also defeating Athletico Paranaense, but finishing four points off of qualification for the Round of 16. 
Argentine manager Cristian Díaz took charge of Wilstermann after their Libertadores exit last year and led the side to a Bolivian clausura title, securing their spot in the group stage this year. 
Gilbert Álvarez scored 18 times in the league last season and has already found the net once so far in 2020. The Brazilian Serginho scored 13 times in the league last year and is in good form so far in 2020, scoring a trio of goals in just 5 appearances. 
Club captain Edward Zenteno marshalls things at the back. Though thirty-five years of age, Zenteno's capabilities aren't just limited to the defensive end of the pitch. The strong centre half collected a pair of goals in both the 2017 and 2018 Libertadores, making him a certain threat from dead balls.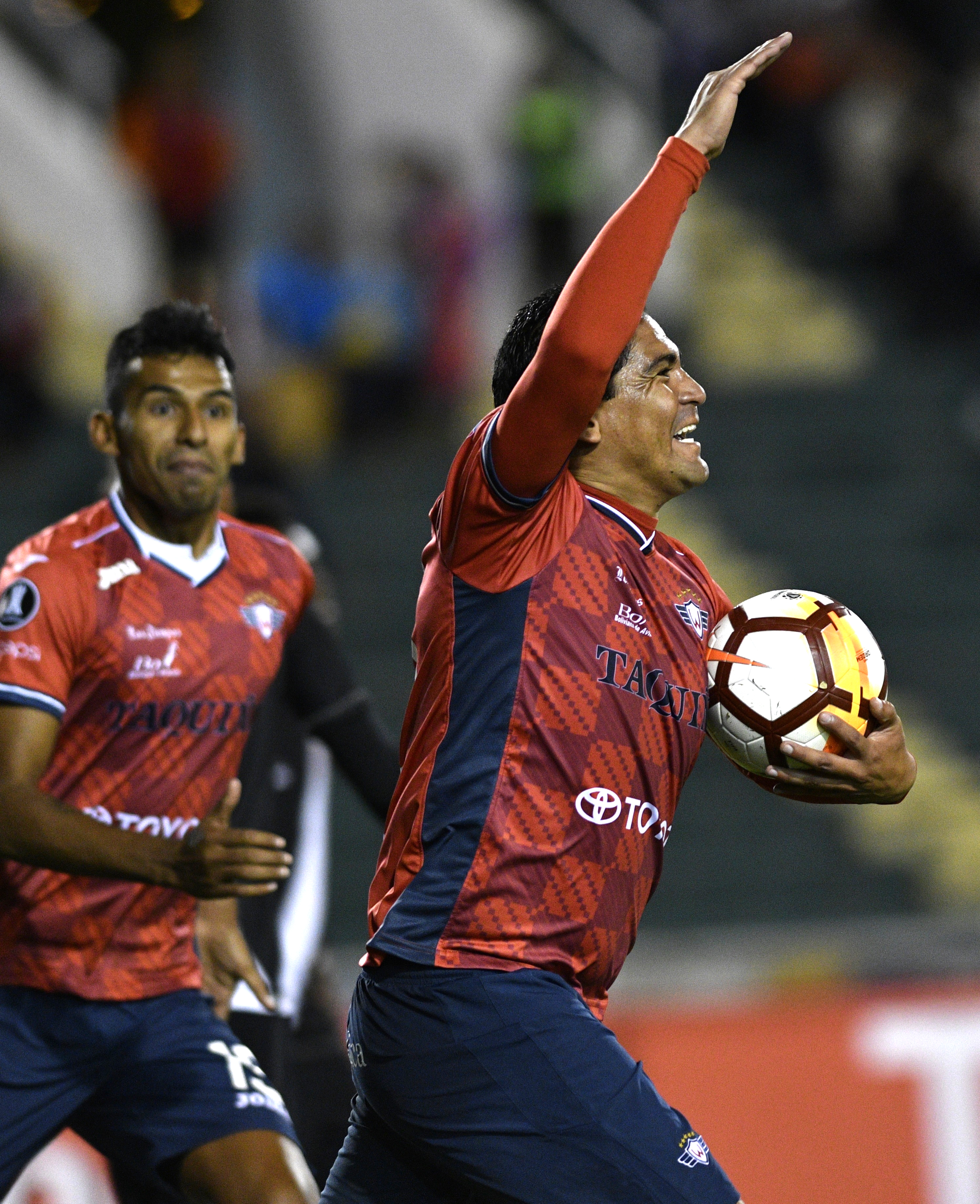 Youngsters Sebastián Reyes and Moisés Villarroel each featured for the impressive Bolivian side at the 2020 CONMEBOL Pre-Olympic tournament with Villarroel scoring a pair of goals, but both have struggled to consistently make the Wilstermann XI. 
Like many Bolivian sides, Wilstermann's ace in the hole is their home altitude. Though Cochabomba isn't nearly as high up as La Paz, the altitude has caught out opponents in recent years, most notably River Plate, who were felled 3-0 by the Bolivians in the first leg of their quarterfinal showdown in 2017. Wilstermann's recipe for success will consist of strong home form and a hope that they can pick off enough points away from home to feature as more than just a spoiler in Group C.
Full previews of other groups as well as more information on the panel of experts can be found here.