Gareca Hopes to Take Final Step with Peru on Sunday
On Sunday at the Maracanã in Rio de Janeiro, Peru will look to lift the Copa America trophy for the first time since 1975 when they battle host nation Brazil. While the Peruvians will enter the pitch as heavy underdogs against the favored hosts, their talented manager, the Argentine Ricardo Gareca, will ensure that his side pose a threat on Sunday. 
In charge of the Peruvians since early 2015, Gareca has overseen Peru's best run of form in recent memory. Under Gareca, Peru qualified for the semifinals of the 2015 Copa America, the quarterfinals of the 2016 Copa America Centenario and now the final of the 2019 Copa America. On top of that, Gareca's Peru qualified for the 2018 FIFA World Cup in Russia, the first appearance for the Peruvians in football's greatest spectacle since 1982.
While this run of form may be the first time that many have become familiar with Gareca on the international level, avid followers of the CONMEBOL Libertadores will remember him well as the hugely successful manager of Vélez Sarsfield, a role he held from 2009-2013.
At Vélez, Gareca lifted four trophies domestically while also leading them to a semifinal appearance in the 2011 Libertadores. During that Libertadores run, Garcea's side played an intelligent, attacking brand of football, the same type of football that was on display from Gareca's Peru in their 3-0 win against two-time defending Copa America champions Chile on Wednesday night.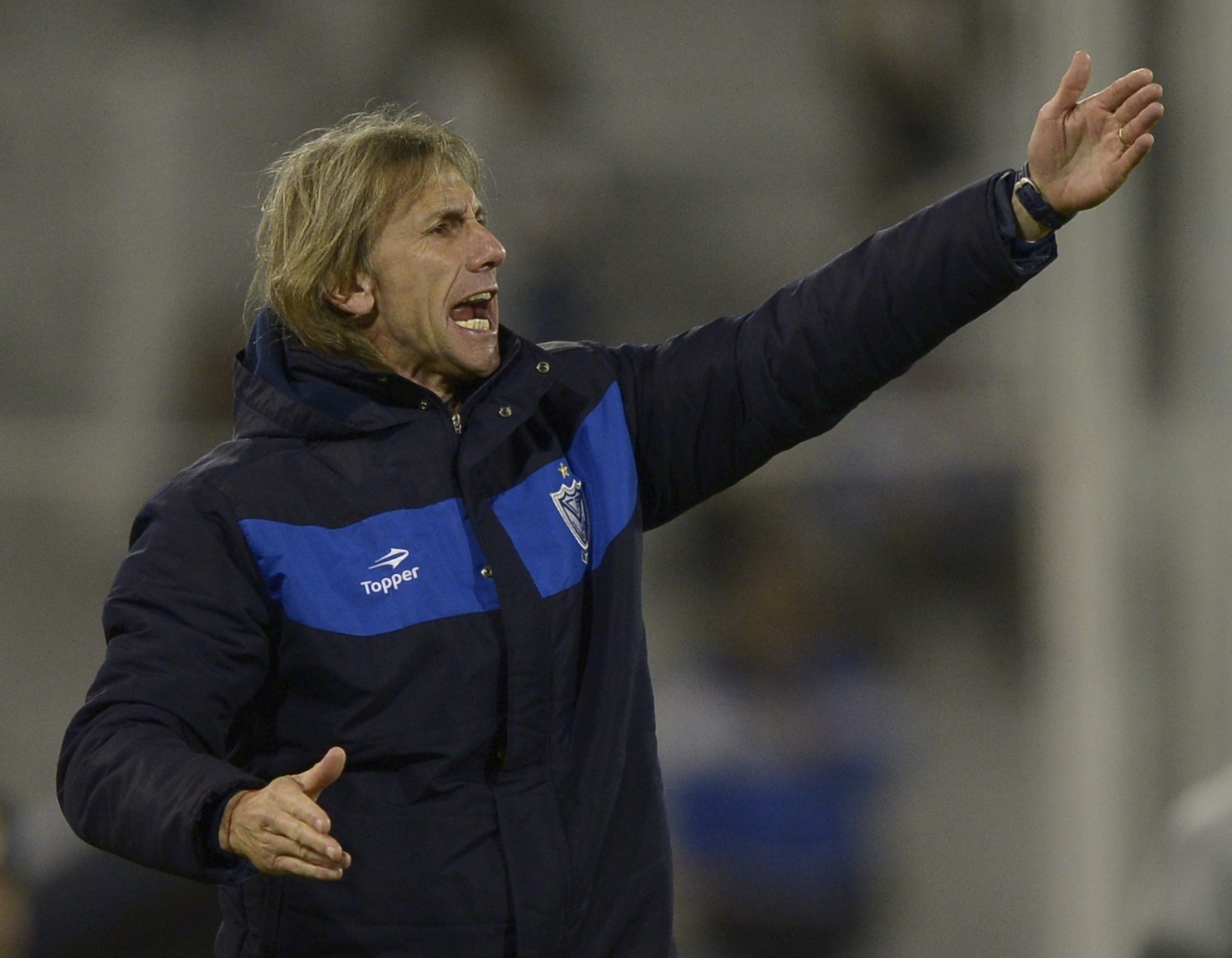 In 2011, Gareca's Vélez scored three or more goals in six separate matches, including an impressive seven over two legs against Libertad during the quarterfinals. Perhaps most impressive about Gareca's Vélez was the diversity of goal scorers. Maxi Moralez tallied five goals, while Augusto Fernández and Santiago Silva found the back of the net an impressive four times each. In the end, despite a valiant comeback attempt, Vélez fell to Peñarol in the semifinals, with a second half missed penalty surely still haunting the Vélez supporters.
That attacking diversity has carried over to Gareca's Peru, sometimes by design, other times by necessity. While Internacional striker Paolo Guerrero has been, is, and will continue to be the talisman for his side, absences due to suspension have forced Peru to adapt at various points over the last 18 months. Gareca's flexibility has been challenged as manager of Peru, and to his credit, he has responded to each challenge presented to him.
Now, ahead of Sunday's final, Gareca faces yet another challenge, this one perhaps his biggest yet as Peru boss. Just 15 days after his side were beaten 5-0 by Brazil in the final game of the group stage, Peru face the same Brazilian side, this time with the stakes even higher.
Against a Brazil side that has yet to concede in the tournament, Peru will surely need to find a way to break them down if they are to win the Copa America, and their diversity of attack should help with that challenge. But the steel that Peru have consistently shown under Gareca will surely come in handy as well. 
It was a pair of hard-earned points against fellow World Cup participants Argentina and Colombia at the end of CONMEBOL World Cup qualifying that booked Peru a spot in the intercontinental playoff. In the ensuing intercontinental playoff against New Zealand, it wasn't always pretty, but Peru got the job done, first with a 0-0 draw in Wellington, then with a 2-0 win in Lima.
Though Gareca may have an affinity for the high flying football his Vélez sides were known for, a different type of performance may be what it takes to beat high-flying Brazil on Sunday at the Maracanã.