Exclusive Interview with River Plate Manager Marcelo Gallardo: "If you want to establish a long-term project and keep it going, you have to do that with wins"
River Plate manager Marcelo Gallardo sat down for an exclusive interview. Selected excerpts follow, and the full interview, in Spanish, can be found here.
What keeps you going as a manager?
I still feel like I did on my first day. I dream of continuing to learn, to keep figuring things out, to find answers. Those are the types of things that you find in this job. If you lack the desire to do those sorts of things, it's going to be a dead end, because I always say that being a manager is a 24/7 job. You never stop thinking, evaluating, analyzing the situations that come with it. That's what keeps me going. I like it like that. It's a constant battle. It has all those nuances, but you end up belonging to a select group of people with the ability to do what they like. And I enjoy it that way.
Your project at River Plate is happening in a moment in history when long-term projects like what you have don't happen very often. Why has yours lasted?
Projects earn respect when you win. That's quite clear. I don't think a project of two, three, four or five years that last without winning. So then, to me, it's clear that if you want to establish a long-term project, and then to keep it going, you have to do that with wins.
How do you deal with a loss?
It's part of a mentality of constant learning. When you lose is when you really learn. It's the moment that really frustrates you, that chews you up, that's what you see in defeat. Generally, you analyze very little in a victory. The defeats get you hard. That's when you start to grow. It's an equilibrium. You have to feel the pain of a defeat to enjoy the spoils of the victory.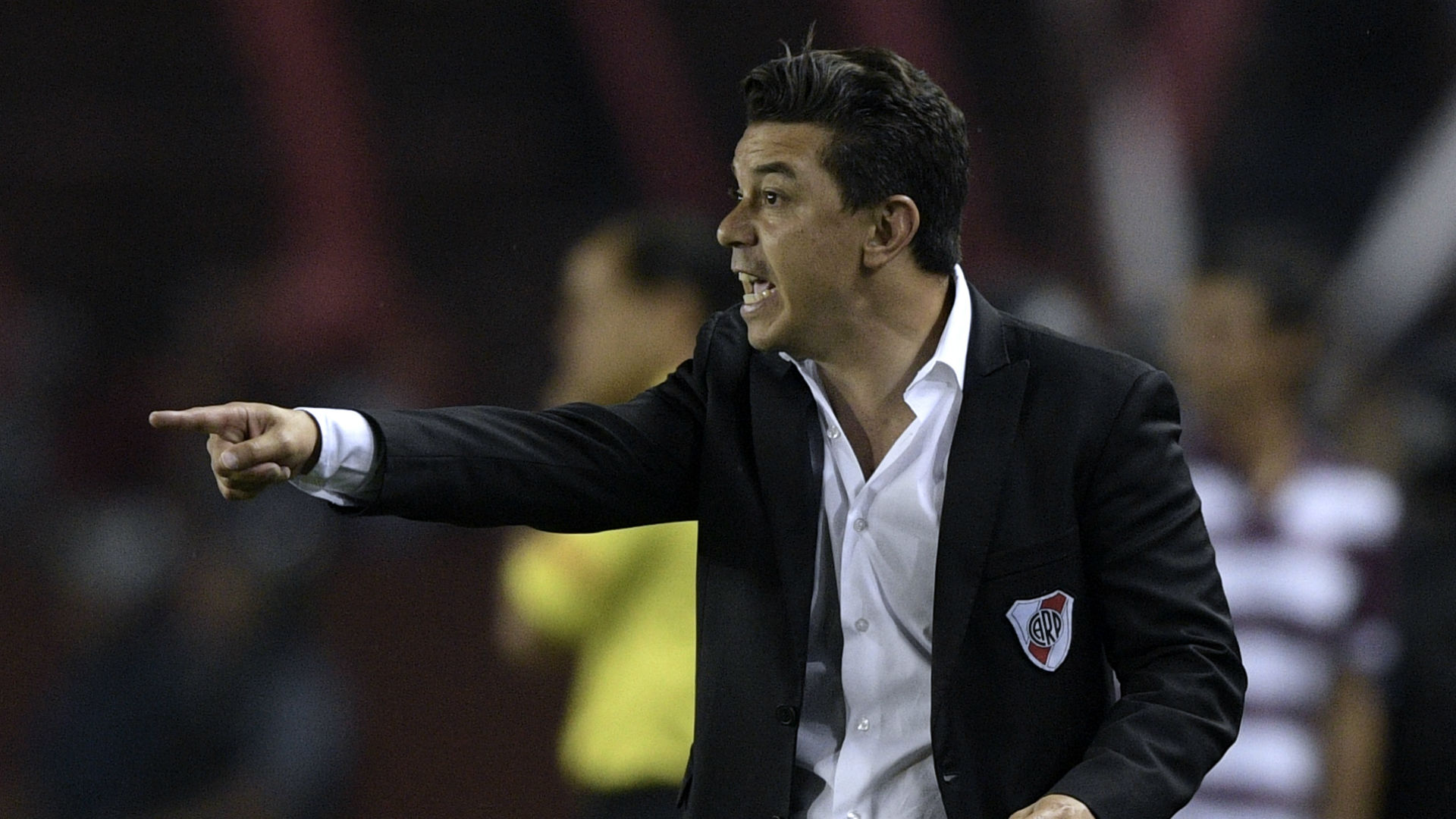 How do you make sure that a victory doesn't get to your head?
The best medicine for a good victory is a loss. That's the antidote. And we have to live with both winning and losing all the time. You don't always win. The person that thinks they'll always win doesn't exist, that's not possible. When you have a great victory, enjoy it, because you know a great loss will come too.
Do you keep training as a manager?
Yes, all the time.
How so?
I always look for things to learn from. Today, managers are lucky. We have a huge wealth of information at our hands. That keeps us learning. But you have to be careful that you don't get too much information. You have to know how to consolidate the information and transmit it to your players. Players should be given a selection of the information you have, not all of it.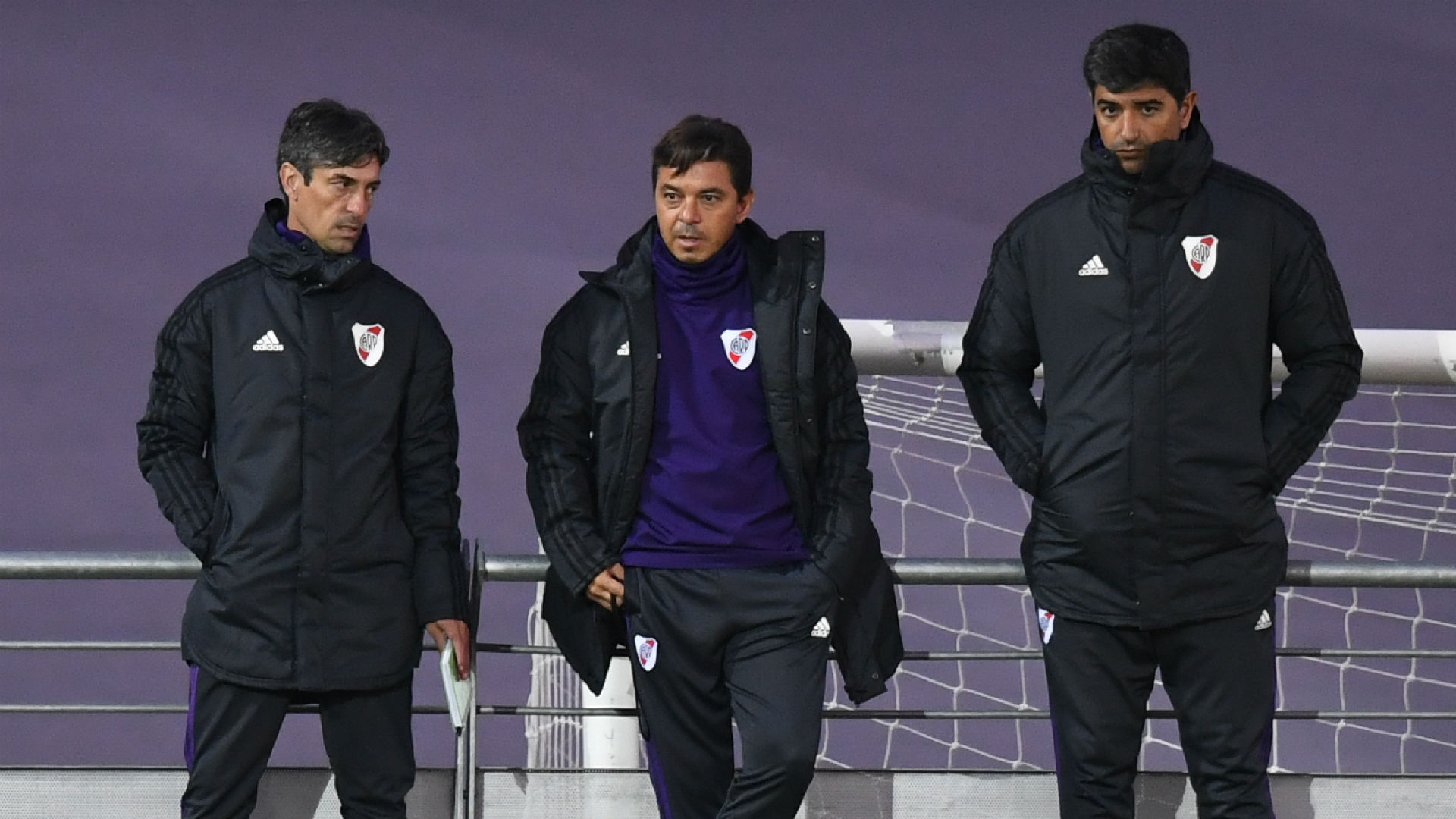 Do you consider yourself an obsessive type?
I've always said that I fight with obsession. With obsession, you have do, somehow, enjoy the small things in life and not lose sight of those. This profession makes you isolate yourself, you lock yourself in, you get involved much longer than is necessary.
Is it possible to be a manager without possessing critical thinking?
No, a manager has to always be asking why. For me, that's crucial. You're always analyzing, always solving problems, making decisions. Sometimes you get it right, sometimes you don't. But whenever you get it wrong, you have to ask why.
Your teams at River have skilled players, but at the same time, are always sacrificing, how is that done?
That's just how I feel football should be played. I was a classic player, with technical qualities, eyes for the game, but I knew that to use those skills, I had to run. I couldn't do it with only good technical quality and a good mind for the game. If I didn't run, I couldn't play. Today, football is that: knowing how to play, how to read the game, and to be good physically. That's the base of a good team.
You said earlier that you don't want to lose sight of the small things in life. What are those little things?
They're the little big moments in life. To know how to enjoy things outside of football is very important. A clear example is family. The time you spend invested in this job happens so fast and sometimes you don't even realize it. Our children are growing, and you don't appreciate it, and when you finally do, it's already too late. Those little moments are those little big moments that you enjoy with your family, your friends. Those little things are important.
Is it true that The Little Prince is your favorite book?
Yes. I read it when I was very young. It left a mark on me, because there were things in it that were very deep. They seemed simple but at the same time deep and they left a mark on me. It is also one of the first books I read. There are many beauties of life in there.
Finally, break down some of the thinking behind the tactics for the 2018 CONMEBOL Libertadores final against Boca Juniors, one for each leg, first the 3-man defense in the first leg:
Playing 3 at the back was a good way for us to impose our conditions on the match, with the possibility to attack through the middle or on the outside, with our fullbacks flying forward. We could go through the middle with our attackers, and could go on the outside when we didn't have the possibility to play through the middle. Boca was a team that gave us a chance to play in that way. At least, I think we surprised them in the first half an hour. And then I think, after Pavón was subbed off, they were balanced a bit by putting a second forward on and putting together a line of four in the middle. That evened out the match, but we had the initiative for the first half an hour.
And the importance of possession in the second leg in Madrid:
The second leg was an interesting situation, with everything that happened we were kind of without focus. We were going to play in Spain, at the Santiago Bernabéu, where we didn't know the pitch, where there was so much tension between the teams. In the first half, we couldn't advance the ball, didn't have good distribution, good tendencies. But in the second, even with the result against us, when the nerves could've gone, we took control of the game, started to play our game, and grew much more comfortable in the match.