Exclusive Interview: Gusatvo Scarpa, Palmeiras' leading scorer talks the keys to his side's success
Gustavo Scarpa is the top-scorer for Palmeiras in the CONMEBOL Libertadores with three goals, and was selected the #BestOfTheWeek after he had a role in each of Palmeiras' goals in a 4-0 rout of Melgar during Matchweek 5.
In the year that marks 20 years since Palmeiras lifted their only Libertadores title, Scarpa hopes to put his creativity to use in the quest for a second Libertadores title. He explains that process in an exclusive interview:
What do you make of the year so far for Palmeiras, after a period of adaptation, now you're in a good run of form.
I'm really happy with the year I've had so far. The team has supported me really well, and helped me have confidence in my game. I'm happy, not only because of the goals and the assists, but for the wins that we've had too. I hope for more wins, and titles, which is our goal.
Is this the best moment of your career?
I had some great moments at Fluminense also, but this is certainly one of the bests, for sure. But I'm well aware that what I did yesterday doesn't mean much today. I have to show my best every day.
How do you prepare mentally for games?
I read a lot. If it's not the Bible, other religious books. I listen to a lot of music. When we stay together as a team before games, we'll play table tennis, foosball, only just to help relax, and that helps, leaves us at our best for the game.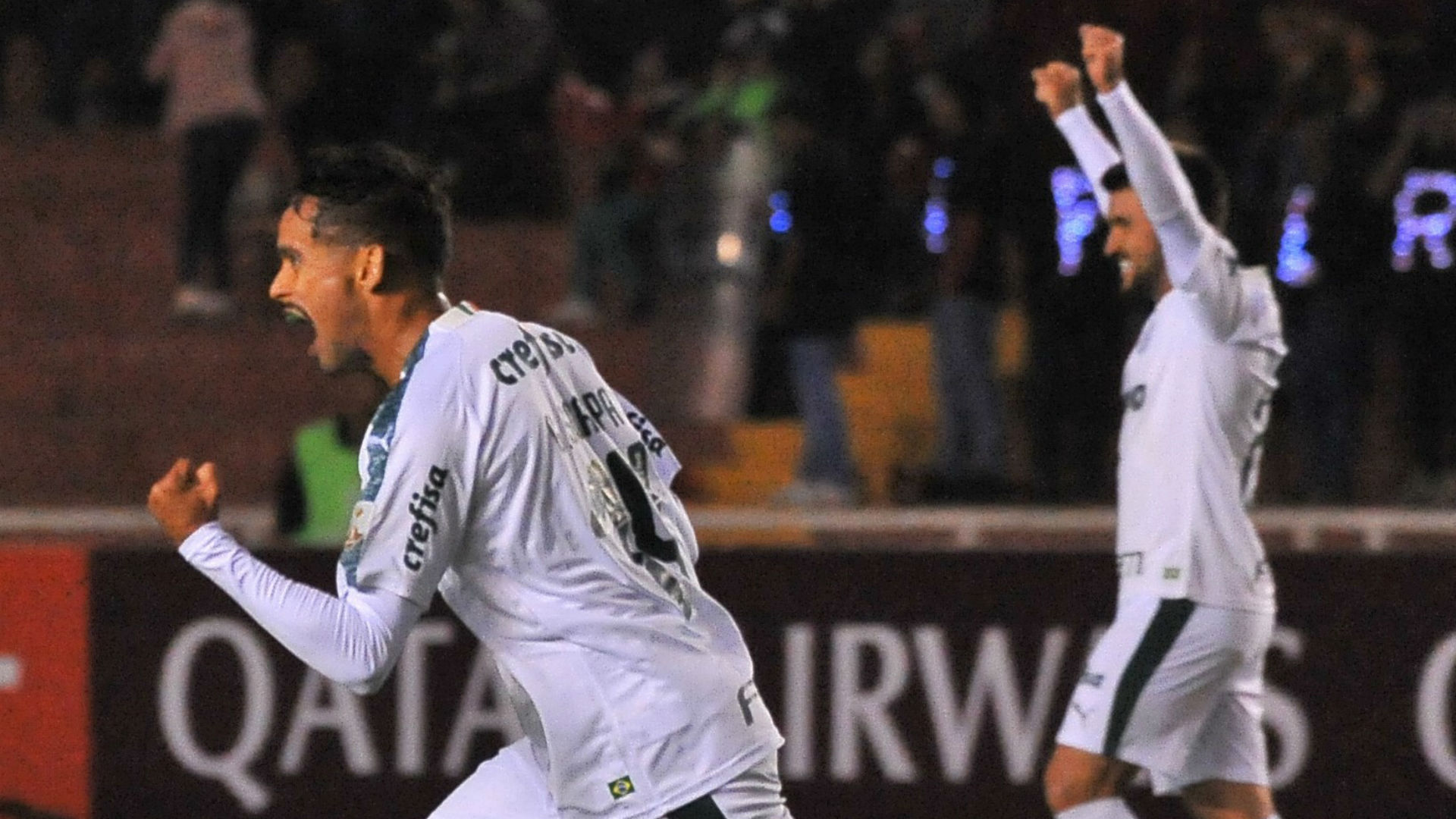 What's the importance of Luiz Felipe Scolari (Felipão) for your side?
Felipão is an extremely experienced manager, a proven winner, and he has shown he knows how to lead a team with great players. His experience is essential to keeping our group united, he helps everyone feels important.
Do you all feel more prepared for this competition because of his presence as manager?
I think that that certainly helps. He knows how this competition works, and his experience is essential to help us.
Is this competition different?
Yes, the style of the matches are completely different. You take on different teams, from different countries, different feelings to each different match. One night you take on a team that's really open, the next a side that's really sitting back. It's a great competition, everyone who is in it is confident that they can win it.
What have you all already learned in the Libertadores? We have to know that it doesn't matter much if you have the best record but don't win the title. We have to forget what we've already done, keep looking to win the next game, trying to get to our style of game both home and away. Doing that will really help us.
In your opinion, who are the biggest obstacles in Palmeiras' quest for a Libertadores title?
I honestly don't have a single team that sticks out. I think everyone who is in this competition has the ability to win it, to come up with big performances. Everybody we face will be difficult.
A pretty common criticism of Brazilian players is that they only learn tactics once they've moved to Europe.
It's tough, because you sit and you watch European teams play, and honestly the tactcis are surreal. But also we've seen at the Club World Cup that Brazilian teams can come out on top. It's different schools of thought, I don't think that one is 100% right and the other 100% wrong. You can learn something from each approach.
And what is your interest in tactics?
I'm always trying to listen to not just what Felipão says, but what other managers in other countries say about their tactics. I watch games, in Brazil too, where there's a different approach. Anything that you can learn about tactics, it's always good.
What's the relationship right now with the Palmeiras supporters?
Our fans, just like us, want so badly to win the Libertadores. Their support is really important, it helps us play with more confidence. They're going to help us, and I hope that together we can win the Libertadores.
How much longer do you want to stay at Palmeiras?
I want to win titles, to grow here. The facilities that the club has are incredible, so I'm just trying to get the most that I can out of being here.