Domenec Torrent, Pep's Right Hand Man, Takes Charge of the Libertadores Champions
When Torrent was announced as Jorge Jesus' replacement, there wasn't much to draw on. For so long Torrent has been Pep Guardiola's trusted assistant, leaving his time as New York City FC head coach for just more than a year as the only hint of how he'd want to play.

Of course, there are similarities with Guardiola after his decade with the now Manchester City manager.

Torrent's NYCFC teams, like Guardiola's at Man City, Bayern Munich and Barcelona, liked to have the ball as much as possible. They were patient in their attacking build-up, beginning from the back with many scoring chances keyed when a center back was able to send a pass to midfield playmaker Maxi Moralez or even direct to the forward. It's a strategy likely to continue with Giorgian de Arrascaeta able to take the ball and create or Gabriel Barbosa able to get the ball at his feet as quickly as possible.

But at NYCFC, Torrent's teams also showed signs of being willing to play in a more direct way, especially when winning the ball wide and going the other way. While the middle of the field often was the focus, when the ball was won wide, the transition game would often begin as NYCFC looked to create scoring opportunities. While Gurdiola and Torrent clearly have similar views about how the game should be played, Torrent was flexible and adapted to the players he had - players who were good enough to get wins in MLS but perhaps not the UEFA Champions League caliber squad needed to execute some of the concepts Guardiola's sides do.
With the likes of Bruno Henrique and Everto Ribeiro able to play out wide, Torrent's Flamengo, like his NYCFC teams, should be able to exploit opposing fullbacks in transition. As well, Flamengo's fullbacks, recently reinforced with the signing of Chilean international Mauricio Isla, are plenty dangerous going forward.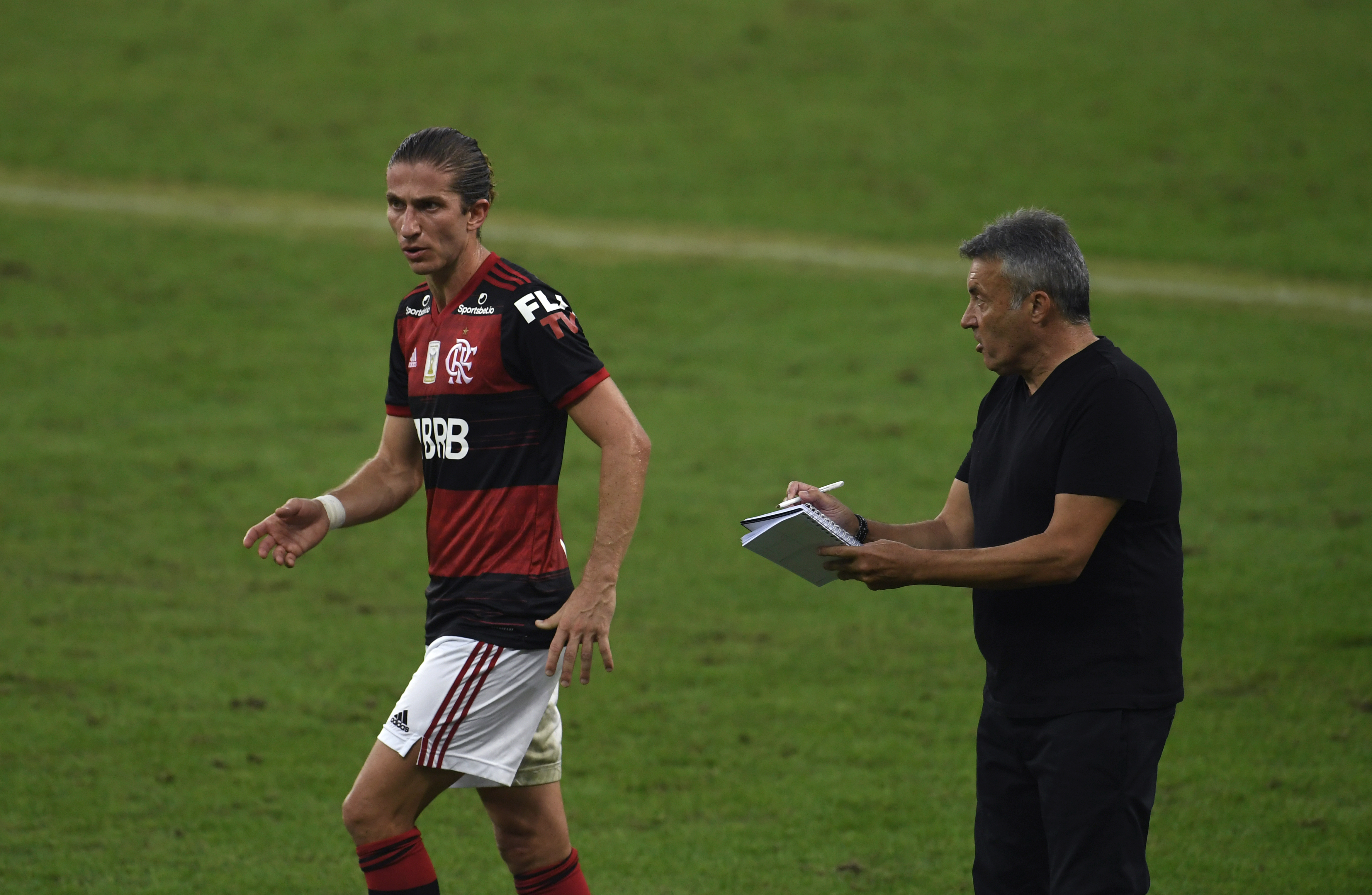 While he never lifted a trophy, Torrent's NYCFC teams were largely successful; however, there are a few advantages Torrent had in New York that he won't have in Rio. First of all, Torrent was able to fly relatively under the radar in New York. While the nation's media attention undeniably centers on the city, NYCFC is one of two clubs in the city and as the newer one is still growing its fan base. And, with reporters often drawn to the city's numerous traditional American sports franchises like the hapless New York Knicks or storied fellow Yankee Stadium dwellers the New York Yankees, there is a larger margin for error with the MLS club than there is at Flamengo.
The Yankees as NYCFC's roommates also come into play. With the field fit into a baseball stadium, the dimensions of the pitch provided a big home-field advantage to Torrent, whose playing style fit in well to the tightly packed field. That is not the case at the more expansive Maracana. Torrent's teams made the most of the home-field advantage, losing just twice at home in the regular season - once in 2018 and once in 2019.
Though Torrent's Flamengo have yet to hit the high level of his predecessor Jorge Jesus, and losses in each of his first two matches in charge certainly caused a few eyebrows to raise around the continent, Flamengo are now unbeaten in their last four matches with Gabriel Barbosa scoring in each of the last three. After a 1-0 win against Santos this past weekend, which came following a full week of training, a rarity in what will quickly become a condensed 2020 calendar, Torrent emphasized there's work still yet to be done. "We played 30% of what we trained today ... I know the quality of the players here and know perfectly how we're capable of playing. We have to get better and we're going to get better. What's important is that we'll have an idea of what we want for the future."

Without the Flamengo fans that make the Maracana so intimidating and without the familiarity with the quirky ground, Torrent will have to rely on his tactical acumen and the talent of his players to get out of Group A and repeat his predecessor's feat of delivering a Libertadores crown to the Rubro-Negro.